How To Have An Organic And Natural Lawn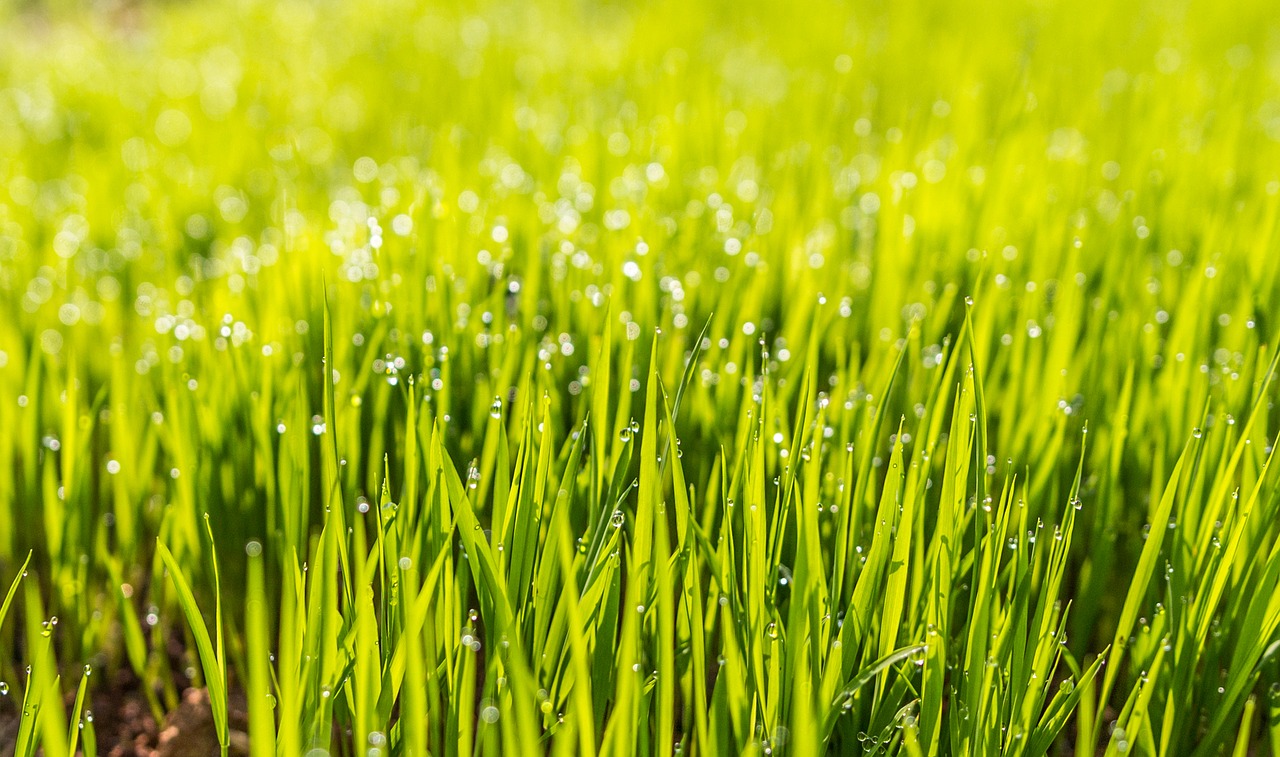 Nothing brings a natural environment into your homestead better than a lush, green lawn. Lawns are the perfect outdoor carpets that allow us to enjoy the comfort and stimulating environments, besides adding appeal to our homes. However, our love affair with well-kept lawns come at a cost. Homeowners often complain of the high maintenance costs that lawns utilize in fertilizers and herbicides. Not only are these chemicals expensive, but they pose health hazards to home occupants, pets, and other living creatures within the lawns. So, how do you maintain a healthy lawn without using inorganic material?


Know How to Mow


One of the most basic principles of proper organic lawn care is maintaining healthy heights of the grass. The majority of homeowners believe that they must mow the grass to the lowest of heights to keep the lawn healthy. Nonetheless, short lawns give weed more breathing space to smother the grass, more sunlight exposure, and slow root growth. Short lawns are a recipe for disaster. To achieve a healthy lawn naturally, set the mower to a height of close to 3 inches. A healthy tall lawn ensures that its roots are deep enough to absorb water and nutrients adequately, they are tall enough to smother weeds which work better than the herbicides, and they can compete for sunlight healthily.


Water the Lawn Properly


Over watering doesn't always guarantee a healthy lawn. Experts recommend watering the lawn less frequent but for more extended periods. Infrequent watering gives adequate time for the grassroots to grow deeper into the soil, giving them stability to overpower weeds. Also, over watering promotes thatch that spells trouble to your lawn.


Take Soil Tests


Sometimes our lawns look malnourished even after proper care because we feed the soil, wrong compounds. Have your soil tested professionally to know the type of soil your lawn grows on and what it requires to keep the grass healthy and prevent weed growth.


Use Natural Fertilizer


Since we are heading the organic way, consider searching for natural or organic fertilizers. With the soil test results, you are better placed to identify the best fertilizer for your lawn. It is best to apply it during the fall or spring seasons when the soil will absorb the fertilizer adequately. You could consider adding compost to your lawn at least once or twice a year.


Choose the Right Type of Grass


Some lawns won't grow despite all the tips mentioned above because some variety of grass is not well suited to grow on the lawn site. Ensure that the grass type you select grows well in your area's climate. Various grass varieties react differently to extreme hot or cold climates depending on their hardiness. Others do not do well in high traffic areas while some rely on a lot of shade or certain amounts of sunlight. Consider speaking to an expert and allow them to advise on the best grass type for your lawn site.

The transition to a natural, organic, and healthy lawn may take some time. Be sure to take all the points denoted in this piece with attention and care to reap the best.



You Should Also Read:
What is Permaculture?
5 Herbs to Grow in Your Garden
Natural Ways to Get Rid of Bugs




Related Articles
Editor's Picks Articles
Top Ten Articles
Previous Features
Site Map





Content copyright © 2023 by Katherine Tsoukalas. All rights reserved.
This content was written by Katherine Tsoukalas. If you wish to use this content in any manner, you need written permission. Contact Katherine Tsoukalas for details.