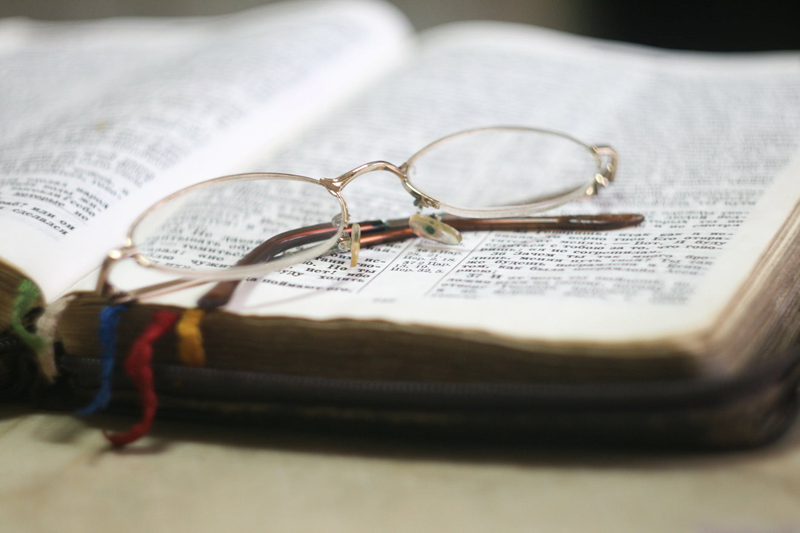 One of the unique aspects of our youth program is the emphasis on youth leadership. Teenagers are given positions of leadership and asked to run their own programs under the guidance of experienced adults. The challenge for the adults is to allow the youth to truly lead, while ensuring the program guidelines are followed.

Teens need training before they can lead effectively. Leaders should meet with the youth presidency to go over the guidelines and rules, to discuss the realities of the budget, and to teach them how to plan with a purpose. Teens should also be shown the full scope of their job. Being class president isn't about prestige or even just planning parties and activities. It is about serving the girls in their classes. This means that they need to get to know the youth in their class and find out their needs, interests and challenges. It means, as one new youth leader sighed, "you have to be nice to everybody, even the jerks." It also means setting a good example for the others in dress standards, behavior, attendance and responsibility. They should receive training in how to handle the problems that often arise in a youth program. The ability to do all of these things helps teens achieve the demanding behaviors of adulthood.

Well-trained youth will be able to plan effective meetings and activities and to help their classmates face challenges. The leader's job is to gently guide them toward the correct decisions without taking over. Be certain they have a planning worksheet to use as they begin each meeting that utilizes the planning with a purpose method advocated by the Church. Teens will be tempted to plan by choosing something exciting, rather than to begin with the end in mind, but the worksheet, and a reminder to follow it in order, will keep them moving in the right direction.

If your leaders have difficulty figuring out what to do next, guide them with questions instead of answers wherever possible. "Let's discuss last week's Mutual and see if we can identify some areas that need our help. What went well in our meeting? What problems did you see? Did everyone have a good time, or were some people left out?"

As an example, picture a young woman who is new in the ward. She is in a wheelchair. Other students are uncomfortable around her and don't really know her well or know about her disability. You may want to plan an activity to help her, but you want to avoid telling the students that if you can help them to discover this on their own. If your leaders made a list of goals at the beginning of their term, you may be able to use this. It is a good idea to train the youth to refer to their goals when planning activities. There is often a goal to help the other youth to fit in or to fellowship. Since they often interpret this to mean activating people, you can guide them to realize that fellowshipping also means helping those who do come to make friends and be accepted. You can ask them to periodically go over a list of each class member and discuss their needs. This may lead to an awareness of the student you are concerned about. "Sara is new, isn't she? How is she fitting in? Does she have any friends yet?" If they feel she does not, you can ask them what might be the challenge. Often they will realize on their own that teens might be uncomfortable with her disability and that this is something they can help to change. If not, continue to ask questions. Are there ways they can help others be more accepting? They should realize they can start the process by getting to know her, by learning more about her challenges and by spending time with her. They might even be encouraged, through discreet questions, to think up an activity that would help others have fun with her, such as a wheelchair decorating event, wheelchair races or an accessibility evaluation of the building and surrounding area.

When activities are over, you can help teens to improve their leadership skills by asking them to evaluate the activity. Try to lead them beyond the standard, "It was fun and everyone had a good time." What made it fun? What aspects of the planning helped it go smoothly? Did everyone have fun, or only those most noticeable? How could things be done differently if this were done again?

By resisting the temptation to take over, you allow teens to grow and to work towards being the next church leaders. They may make mistakes, but you will be able to help them learn from them and to build their confidence and skill.



Related Articles
Editor's Picks Articles
Top Ten Articles
Previous Features
Site Map





Content copyright © 2023 by Brenda Emmett. All rights reserved.
This content was written by Brenda Emmett. If you wish to use this content in any manner, you need written permission. Contact Brenda Emmett for details.