About the BellaOnline Animal Life Editor
Deb Duxbury
Deb Duxbury is a common sense writer who presents animal, wildlife, and environmental concerns in such a way that allows readers to connect the dots on the importance of these issues and how they influence the way in which people live.
Most of her views outline the dangerous double standards applied to how people, corporations, and governments conduct the business of living, within industrial societies, with little regard to the lives of others, or the stability of the planet. Many believe that the existence of animal, wildlife, and environmental acts means these areas of concern have been adequately addressed and effectively protected. While this is a nice thought, it is fundamentally inaccurate. Corporations buy their way through safeguard measures and governmental institutions look the other way. All the while, these industries get away with breaking the law and those who serve to uphold its spirit are sent to prison. This is simply not a successful model for civilized societies. When overzealous people, corporations, and governments collide with the inherent harmony of nature, things begin to unravel. The natural order dies and people generally remain ambivalent to the necessity of balance until we hit critical mass.
Deb Duxbury´s purpose towards Animal Life is to provide greater awareness to these realities in order to encourage common sense thinking and inspire positive action. This is achieved by understanding each person´s role in accountability and responsibility. Knowledge is the key to a successful outcome, for one cannot unring a bell. Ambivalence towards issues like fossil fuel use, spreading genetically modified organisms (GMO) throughout the world, greenhouse gas emissions, and dumping toxic chemicals and garbage into the water, is the same as supporting ecological destruction. How people spend their money matters, whether a person makes minimum wage or owns a billion dollar enterprise. It is important to remember that action, or inaction, affects more than wildlife, it affects the sustainability of human life, as well.
The observation is that the industrial era has left many with the assumption that people are above nature and not a part of it. Yet, this is an illogical thought process, as each person is completely reliant on a stable ecosystem to live. Consider this; Earth is the only planet in the Milky Way Galaxy that affords the unique opportunity of life. The intricate design of the planet is so vast that there is no way for people to say a particular animal or plant is irrelevant for the continuation of the human species. Therefore, diverse animal and plant populations have an inherent intrinsic value.
Animal Life provides a community
Forum
to express thoughts and ideas. There is also the opportunity to receive a weekly
Newsletter
with relevant updates. Additionally, there are several social sites in which to engage, and each reader is encouraged to do so.
The evolution of humankind is determined by how its animals are treated. Welcome to the
Animal Life
journey.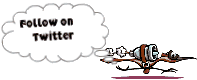 Submit a Comment - Suggestion - Request to this Editor
NOTE: If you want a response, please make sure to include your email address so we can write back. Also, make sure that any anti-spam blockers you have are set up to allow mail from bellaonline.com! Otherwise our response won't be able to get to you.
Editor's Picks Articles
Top Ten Articles
Previous Features
Site Map
Follow @WildlifeWelfare
Tweet
Content copyright © 2018 by . All rights reserved.
This content was written by . If you wish to use this content in any manner, you need written permission.
Contact Deb Duxbury for details.