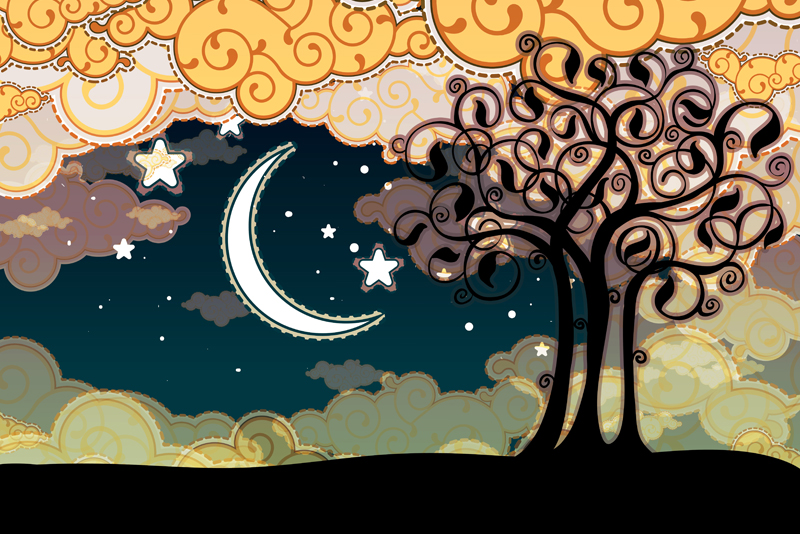 There are many different ways of working with Spirit and connecting with the Gods. These articles talk about various rituals, practices and divination.
How to Make and Use Four Thieves Vinegar


Learn how to concoct this useful spellcraft tool, and some of it's uses. First of two articles
A Guide to Stealth camping


Learn the skills of stealth camping which enable you to create a closer bond with nature.
A Practical Property Exorcism


"Good afternoon. I'm from the safety service and I'm here to pick up our equipment.". Not a line most people think of as part of an exorcism, but surprisingly effective nonetheless under the right conditions. To learn what these are read this latest article.
Amulets and Talismans


A brief overview of Amulets and Talismans
Basil, The Herb Of Love, Money, and Protection


Learn about the uses of the herb basil for magickal help in love, protection, and prosperity
Candle Magick- Spells


Learn effective candle spells and other aspects of Candle Magick
Casting An Effective Sphere


Discover why casting a sacred circle actually means casting a sphere.
Excerpt from "The Wizards' Way to Wealth"


Learn how to turn your home into a wealth talisman. An excerpt from Ian's book "The Wizard's Way to Wealth".
Four Thieves Vinegar Spells and Preparations


Learn the deeper mysteries of how the types of Four Thieves Vinegar works, and how to construct your own spells using this spell as a template.
Herb Magick- Yarrow


Learn how yarrow was used in magick and medicine by our cultural ancestors
Herbal Magick- Lavender


Learn how to use Lavender in magick and potions.
Herbs in magick- Releasing the energies in herbs


Learn the principles in releasing the energies in herbs for empowering spells and rituals
Improving your spellcasting success


Learn how to improve your magick to get the results you want
Love Spells for Valentines Day


Some simple love spells to enhance Valentines Day
Magick and Concentration


Learn how the art of concentration can be used to increase your magickal skills and help with masking physical pain
Magick and Meditation


Learn how meditation and concentration work in order to refresh yourself and perform effective magick.
Magick, Money, and Material Gain


Learn more advanced techniques of affecting attracting material things through Mental Magick
Making and Managing Outdoor Fires


Learn how to make and manage outdoor fires easily and safely for rituals or festival camps
Meditation and Magick


Meditation as a way of relaxing the mind and improving your magick.
Mesmerism and Magick


Learn about how the techniques of Mesmerism are used to enhance magickal practice and skill
Modern exorcism- Its strengths and weaknesses


Learn how Exorcism today differs from the traditional ways of performing it, and how this has its own strengths and weaknesses
More Wealth Spells and Skills for the New Year


Learn how to encourage more weath into your life by spellwork using easily available tools.
Myths of Hypnosis and Trance


Learn about some of the myths of hypnosis and trance, and the truths they were based on
Overcoming Inner Blockages to Magickal Success


Improve your spellcasting and overall practice of Paganism by overcoming mental blocks and expanding your area of acquisition.
Pagan Divination


Divination is the art of prophecy. It can be used to see the past, interpret the present and predict the future.
Protection Magick


Learn how to protect yourself from the 'evil eye'and curses mentioned in the previous article.
Self Healing Through Magick and Psychic Means


Learn how to use suggestion, visualisation, memory, and trance, to activate and enhance your natural healing abilities.
Simple Radionics Devices and Techniques


Learn more about the art of Radionics, and how to use the principles underpinning it to enhance your magick and ritual
The Art of Invisibility: Saiminjutsu


Learn how to direct peoples minds, bypass their critical sense, and have them see what you want them to see.
The Four Levels of Magick in Action


After learning about the four levels of magick, this is how they are actually used to prepare effective spells
The Four levels of Magick – Part 2


More principles to empower your spellcraft with emotion and Divinity for greater effectivelness
The Otherworld, the Supernatural, and Fairies


Learn about some of the little known facets of the Otherworld, its' denizens, and possible UFO connections.
Tools of Magick- The Knife


The magick knife -so much more than just an Athame
Tools of Magick: The Wand


Learn about the origins of this tool of magick, its' functions, and how modern research has helped it become even more effective
Wealth Altars


Learn how the principles behind building a successful altar to aid in acquiring wealth, and bring to your attention negative habits and actions that may be blocking pecuniary success.
Wealth and Prosperity techniques for the New Year


Learn techniques and spells to help your finances in the New Year
Workplace Magick- Protection Techniques


Learn basic techniques for protection at work from negative people and energies
Editor's Picks Articles
Top Ten Articles
Previous Features
Site Map
Content copyright © 2018 by . All rights reserved.
This content was written by . If you wish to use this content in any manner, you need written permission.
Contact Ian Edwards for details.