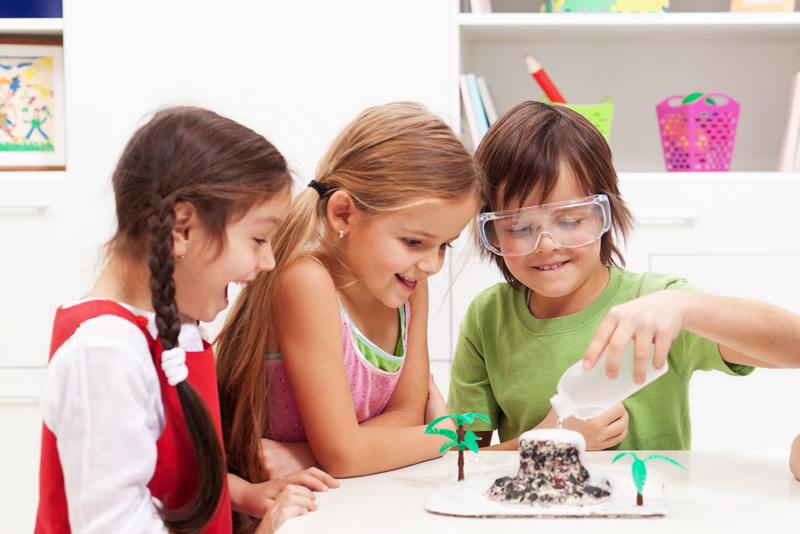 Help on improving the quality of your relationship with your daughter.
Daughter's Tribute To Mother's


You became the daughter you are today because of what your mother passed along to you. Ask yourself, "What things did your mother pass along to you?" Happy Mother's Day!
I Am The Internet Can I help You?


They connect to it. They download from it. They listen to it. They play on it. They research on it. They even converse with it. Do you know how to monitor it?
A Special Letter To Moms


What would you write to your mom on her day? Check out something to say to mom at any age! Also, check out a very special note for special mom's and a bonus tip for everyone.
Adoption @ BellaOnline


Elizabeth Jurenovich shares her experience and knowledge about adoption.
Behavior Do-Overs


Imagine life in having the ability to be able to take a do-over. "take 3 and action". This is jargon, you would hear on a set of a studio, in the making of a movie. Imagine life being a scene right off a movie set and you having the ability to take a do-over. You can!
Big Girl's Don't Cry


Big girls don't cry they whine and when they do the world changes. Let's see if we can accomplish a few goals. You'll cut down her whining and still keep your sanity.
Can We Just Get Along?


Children will go through every possible emotion while they are in their growing stages. However sibling rivalry seems to be at the top of most parents list of behavioral challenges. Want to know how to cut down on sibling rivalry?
Co-Parenting And How It Works


Co-parenting, are you ill? Is this hard? Insane? Yes, Yes and Yes. Why do it? Because, daughter's having the support of both of her parents is most likely able to do well in society and lead a productive life. And because, she's worth it.
Co-Parenting y cómo funciona


Co-Parenting, ¿está enfermo? ¿Es este disco duro? ¿Loco? Sí, sí y sí. ¿Por qué hacerlo? Porque, hijas de contar con el apoyo de sus padres es probablemente capaces de bien en la sociedad y llevar una vida productiva.
Daughter's Setting Goals And Reaching Them


How do you get your daughter from where she is to where she wants to be?
Father's in a Daughter's Life


Daughter's need their dad's too. Father's are an important part of a girl's life. Let me show you the importance of father's in a girl's life and how to build on the bond.
Grandparent's Raising Your Children's Children


The ever-changing face of a modern family. "Grandparent's"as we know, are best, known for, spoiling, baking, and letting you eat all you want when you come over. What happens when a visit turns into a stay?
Helping Daughters Right Their Wrongs


It's important to teach your daughter that she – not her parent's or anyone else are accountable for her own actions. So, how do you teach accountability? Stop by and see!
Helping Parent's Stay Connected


Staying connected with your daughter is a big deal because – let's face it they grow up fast. So how do you stay connected with your daughter at all ages?
How To Be A Super Dad


We all know that father is a son's first hero but did you know that a father is a daughter's first love and hero. He may not be a super hero but he is super. Let's see how we all may have a little superhero in us! Minus the flying!
How To Have Fun


Do you want to know the missing link to traditional parenting styles? Check out one word that can answer your question and change your life as you know it. I'll give you a hint it starts with the letter f.
How To Let Go As They Grow


How does a parent prepare for the transition from baby to adult, from tucking them into bed to seeing them tackle life on their own? By taking these steps!
How To Live A Life Of Purpose


Why are you here? Do you think you have purpose? Do you know what's expected of you in life? Owning who you are starts with knowing who you are!
How To Put Fun Back Into Parenting and Families


Do you want to know the missing link to traditional parenting styles? Check out one word that can answer your question and change your life as you know it.
I Am Beautiful Because


Girls and women come in many varieties and all are beautiful. How would you complete this statement? I am beautiful in every way because…
I'm Bored and There's Nothing to Do!


There's nothing to do! I'm bored! There's nothing on TV! Do they all sound familiar? Check out creative ways to keep that girl in your life busy – even when she just can't seem to find anything to do.
Learn, Listen and Love


We all have some challenging behaviors that we struggle with. However, your daughter may be having ongoing behaviors that can have a lasting effect on her all the way through adulthood. I'd like to give you some tips to help with some of the behaviors as well as words to live by.
Letter To Mom


What would you write to your mom on her day? Perhaps a letter or note! Check out something to say to mom at any age! Also, check out a very special note for special mom's and a bonus tip for everyone.
Look's Can Be Deceiving


We encourage her, we empower her, we protect, and we teach her. But parenting a daughter in this day and age can wear you out. You have to keep up with the latest trends, the latest movies, the latest gadget and the latest look. Let me show you why!
New Year - New Me


In looking back, I reflect on what everything has brought me and what I have learned. It leaves me wondering what I would like to do differently in the New Year.
New Year's Resolutions Just For Daughter's


For moms and dads who want to be more effective in the New Year. You can start by beginning the New Year with helping your daughter set resolutions.
Overbearing Parent - Obsessive Daughter


Overbearing parent? Could you be turning your daughter into an obsessive or abusive child? Find out how and how to curtail it or stop it.
Parenting Challenges While Raising A Daughter


Parenting a daughter after a remarriage can be a challenge. Take a look at some healthy ways of getting your ex and new step-parent working together.
Raising a Daughter With Diabetes


Are you raising a daughter with diabetes? This is commonly known as type 1 diabetes. It is most commonly diagnosed in children and in young adults. In honor of November being Diabetes Awareness month I'd like to give you some tips that could make life a little easier for your daughter.
Resources For Parent's And Yelling


While occasional yelling is common in some families, parents who constantly yell at their children are subjecting them levels of emotional abuse. Check out tips that can stop you from yelling and guaranteed a better relationship with your child and the rest of the house.
Stop Yelling It's Pointless Connect Instead


Stop yelling at your daughter, it's pointless - she doesn't hear you. If you've found yourself screaming at your daughter and regretting it later! Or losing it and just caught yourself! Then come and see how you can stop it dead in it's tracks and live through it.
Summer Adventure Activities For Daughters


Here it is the summer and boy do I have some great ideas to assist you in your summer fun activities that could redefine your summer. And maybe make you and your family see summer as a new adventure.
Summer Coming To End Activities!


With summer coming to the end, it makes you wonder, where did all the fun in the sun go? It also makes you wonder how you are going to wrap your head around whatever summer ending brings with it.
Teaching Your Daughter To Be Honest


I'm sure you want your daughter to be honest - not to cheat, lie or steal. But do you know the best strategy to teach her to be truthful? Do you know the best way to issue discipline? Check out tips that can help!
The Best Things in Life Are Free


In having all the riches in the in the world – it can't buy you sunshine, fresh air, thinking or even sitting by a warm fire. Let's take a trip to see how the best things in life are free!
The Effects of Television And Daughters


To a lot of people, television may seem like a good thing: kids can learn the alphabet and you can keep up with current events on the evening news. Nevertheless, how does TV affect your daughter?
The Many Faces of a Daughter


Take a look at the many faces of a daughter and hear her voice.
Thought's For Back to School!


How many different thoughts pass through your mind when the words "going back to school" come to mind? Here are a few thoughts that I'm sure will sound familiar as well as a few suggestions on how to make school easier for you and your daughter.
What Parents Need To Know About Internet Usage


Parents need to be aware of what their children are doing on the internet. Please find need to know words that will help you get to know the internet.
What Would You Do For Love?


There are things you do because you have to. There are things you do because you want to. And there are things you do for love. Let me show you the things your daughter may be doing for love and why. What would you do for love?
Who's In Your Daughter's Family?


Families are a very important part of our lives. Traditional families used to be a household name, however because of a variety of reasons families can consist of a number of combinations. Who's in your daughters family?
Why Do Girls Need More Sleep?


Sleep, some say 8-10, some say 6-8 and some even say 3-6. What are we talking about? The amount of hours people say that is needed to start their day. However, our biggest problem is lack of sleep. What do you think?
You Are So Special to Me


The thought of having a daughter makes you want to change the world simply because she's in it. You want to make the world so much better for her. Your thoughts –"you are so special to me".
Editor's Picks Articles
Top Ten Articles
Previous Features
Site Map
Content copyright © 2018 by . All rights reserved.
This content was written by . If you wish to use this content in any manner, you need written permission.
Contact Tuculia Washington for details.