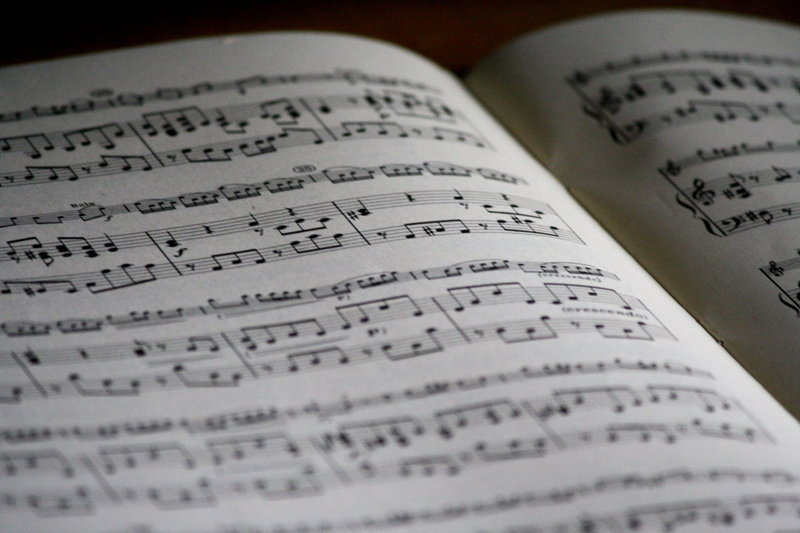 Click on the links below to read my latest interviews with some of the top Gospel artists in the business.
Keeping the Faith in Hollywood


Sony film executive, DeVon Franklin talks about his new book Produced by Faith and how he wants to inspire people to have a better life.
A Conversation with Briana Scott


A chat with Briana Scott reveals that she can deliver smooth gospel music and remain a down home girl all at the same time.
A Conversation with Morris Robinson


Upon the release of his new CD "Going Home" this former college football star talks about his life and why he wants to prove that it´s cool to sing opera and gospel too.
Being Blessed by the group Blessed


My fun night with gospel group Blessed and how I ended up becoming it's newest member.
Captured by Flame

Christian Hip Hop Artist Flame talks about growing up in St. Louis and his new project Captured.
Catching Up with Canton Jones


I talk to Canton about his new CD and if things are cool with him and Pastor Creflo Dollar.
CD Release Party for Carmen Bonner


New Gospel Artist Carmen Bonner to host CD Party at Borders at Stonecrest!
CeCe Winans Talks Always Sisters/Forever Brothers


I chat with CeCe Winans about her youth conference Always Sisters/Forever Brothers and how people can send her songs for her new project.
Chatting with Chris Bolton


Chis Bolton talks about his new CD "Believe" and what it was like working with the late Kayla Parker.
Chiquita Green Keeps It Real


Guest contributor L.A. Virgil chats with new artists Chiquita Green about her desire to keep it real for Christ and her new project Keep My Eyes on You.
Demanding Dreams the Movie


Joel Kapity, the director of the new movie Dreams speaks to me about why we should demand it for our city.
DeWayne Woods talks music and life


I chat with DeWayne Woods about his new music and the changes he has experienced since our last interview.
Faith and BET


Faith based programming at BET Network is explored.
Fred Hammond Speaks!


Fred Hammond talks about his new project "Christmas Who Needs It", his problems with Verity and how he feels that the "Gospel must be seen."
Jawn Murrary Talks BET Sunday Best


BET Sunday Best auditions were held in Atlanta and I caught up with Jawn Murray, a preliminary judge to talk about them.
Kem Talks Christmas


Kem talks about his new CD What Christmas Means and about the love of the holiday.
Lisa McClendon Releases New CD and Talks About New Orleans


Lisa McClendon is back with the release of "Live from the House of Blues New Orleans" her project that was recorded right before Hurricaine Katrina.
Living Balanced with Ted Winn


Ted Winn talks about working towards a "Balanced" life and healing from past hurts.
Lunch with the TV Lady


Tammy Williams, founder and CEO of Open River Pictures, talks about her start in television and what goals she has for the future.
Meet Pastor Brenda Jefferson


The minister speaks about the reasons behind her compliation CD "A Time of Refreshing."
Meet First Lady Aleana Curney


Aleana Curney talks about The Crowned Jewels Women's Conference, her childhood, and what she really wants people to know about her.
Meeting the McClurkins


The McClurkin sisters talk about their new project and their faith through all their trails and triumphs.
Ministers and Their Secrets


In her latest book "Ministers with White Collars and Black Secrets" author Deborah Smith lifts the vieil off the underworld of ministry.
Miracles for George Huff


George Huff speaks about his life and his CD Miracles.
My Chat With Kevin Bond


The multiple Stellar and Grammy winning producer chats about his music career, his departure from New Birth, family and plans he has for the future.
My Talk with Twinkie Clark


One of the creative forces behind The Clark Sisters talks about her beginnings, balancing family and a career and their latest project.
My Time with Brian Courtney Wilson


My talk with Brian Courtney Wilson on the Dove Awards, what he plans to do next and my singing background for him.
Nathan Tasker talks Eternity


Nathan Tasker talks about his tragic loss and how it made him think about eternity.
Not In My Family CD Spotlights HIV in the Black Community


Veteran jounalist Gil Robertson breaks the silence on HIV in the black community with CD and book "Not in My Family AIDS in the African-American Community".
One on One with Marvin Sapp


Marvin Sapp talks about his #2 Hit CD "Here I Am" and how he found love on the playground and didn't even know it.
Oneness with Donnie McClurkin


On his latest project Donnie McClurkin expresses a theme of unity and being one with God and our fellow man.
Onitsha..from Homelessness to Happiness


The "Church Girl" talks about her new project and how her faith sustained her even in the roughest times.
Pettidee Keeps It Real


Gospel Hip-Hop artist Pettidee talks about his molesation, his new CD and how good life is for him these days.
Pro Talks about Life and Death


Holy Hip Hop Artist Pro talks about his latest CD Dying to Live and his desire to encourage Christians.
Reach Records- Reaching The Masses

Determined to spread the word of God through hip-hop Gospel, Ben Washer and Lecrae Moore owners of Reach Records are showing the big labels just how it's done.
Richard Smallwood an Agent of Change


On his latest project Promises, Richard Smallwood gives us music to deal with changes in life.
Robert Person Answers The Call


This up and coming artist speaks about finding the courage to meet his destiny and complete his project "The Call."
Sherri Shepherd Talks Christianity and Love


The View's Co-host Sherri Shepherd talks about her conversion to Christianity and how she found the love of her life.
Standing With Corey Condrey


Radio personality Corey "CoCo Brother" Condrey chats with my son about his desire to reach the youth through Hip Hop and Gospel.
Steve Harvey Comes Clean


Steve Harvey talks about why he has decided to clean up his comedy act and what plans he has for the future.
Stomp Town Revival Sings in Thailand


Stomp Town Revival spreads the Gospel in Thailand
Talking Business with Alvin Williams


This top executive at the Gospel Music Channel shares his knowledge of the music business in his latest book "The Business of Music for the Gospel and Christian Industry".
Talking Miracles and Signs with Micah Stampley


The artist talks about the many miraculous signs in the making of "A Fresh Wind...The Second Sound" his latest CD.
Talking with Jonathan Butler


Jonathan Butler speaks about his new CD "Brand New Day" growing up in South Africa and his desire to spread the message that God loves us.
Tarralyn Ramsey Big for Jesus


Tarralyn Ramsey is back with a new project and a new lease on life.
The Core of Jason Nelson


Jason Nelson talks about his latest project "Shifting the Atmosphere" and what is at the core of his life.
The Earnest Pugh Interview


Earnest Pugh has answered the call for a music ministry but says he has a pastor's heart.
The Focus of Todd Curry


Todd Curry speaks about his current project "It´s All Good" and what it was like to work with Tonex.
The J Moss Interview


J Moss talks frankly about Tonex, the Gospel industry as a whole and why he would work with the Ying Yang Twins.
The Laura Story Q&A


Laura Story talks about her blessings and what is the greatest gift of her career.
The Lecrae Interview


In this interview I learn what Lacrae wants to offer with his music and how if he accomplishes it the world will be a better place.
The Miracle That is DeWayne Woods


Newcomer DeWayne Woods chats about his project, his victory over HIV and the rumors of just how he contracted the deadly virus.
The Mission of Todd Dulaney


I talked with the warm and personable Todd Dulaney about the fast life of professional sports and what he feels is his new mission from God.
The music of SoJo Ministries


Here is a spotlight on unsigned artist SoJo Ministries. Read why you should check their music out.
The Music of Sunny Hawkins


"If you purchase this project and you don't like it...I will give you your money back!" -Sunny Hawkins.
The Return of Rizen!


Rizen is back and they are talking about their new CD Free, their prison ministry Rizen from prison and meeting their long lost brother for the first time.
The Visionary Elvin Ross


Meet the producer and creator of Gospel Dream one of the top hit shows on the Gospel Music Channel.
Top 12 Reasons Gospel Artists are Broke


Atlanta attorney James L. Walker, gives his top reasons why gospel artists end up broke after a career in music.
Trin-i=tee 5:7 is Back!


After a four year absence T5:7 comes back with an album that is fierce and a spirit of triumph.
Virtue Testifies with New CD Testimony


After various changes these sisters have emerged with a project that is spirit filled and true to their nature.
Who is Ami Rushes?


The daughter of a Jewish father and Christian Science mother, this South Central Los Angeles native grew up to make a mark in the Gospel music community.
Editor's Picks Articles
Top Ten Articles
Previous Features
Site Map
Content copyright © 2018 by . All rights reserved.
This content was written by . If you wish to use this content in any manner, you need written permission.
Contact Candace Walker for details.