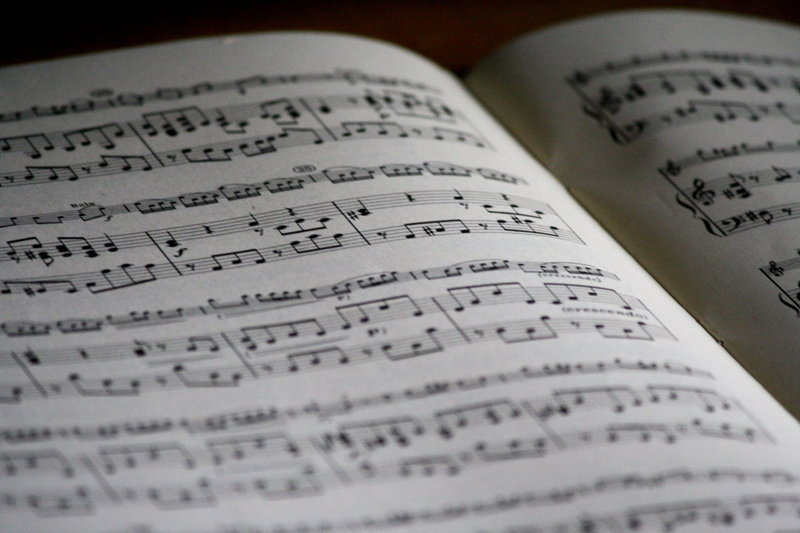 Read about the latest events happening in the Gospel Community.
New Baby Girl for Tina and Teddy Campbell


Tina Campbell, of Mary Mary fame and husband Teddy Campbell of the Soul Seekers welcome baby girl to the family.
2012 Stellar Awards Re-Cap


Vashawn Mitchell comes out on top at the 2012 Stellar Gospel Music Awards.
2013 Grammy Nominations


Nominations for 2013 Grammy's Announced
Absolutely Gospel Music Fest Set


The talent line up is announced for the Absolutely Gospel Music Fest.
Albertina Walker Passes


The "Queen of Gospel" Albertina Walker dies after a long battle with illness.
Amy Grant raises funds for charity


Amy Grant's 'A Tennessee Weekend' welcomes fans and raises over $50k for several charity organizations.
An Event that Encourages Dreams


The Pursuit of Dreams Foundation hosts a Minority Mentorship Symposium that encourages dreams of students.
Artists Speak on Trayvon Martin Case


From Chaka Khan to the cast of Think Like a Man, artists are talking about the Trayvon Martin case.
ASCAP Atlanta wants your music


ASCAP Atlanta will host Check It Out Series to review new music.
ASCAP Honors Clark-Sheard


Karen Clark-Sheard is honored with award at ASCAP breakfast during Stellar Awards weekend.
B.Slade-Tonex Performs at Bonnerfide Party


Controversial artist B.Slade AKA Tonex performs for Bonnerfide Radio Party.
Backstage at the Trumpet Awards


Star power was on full display at the 2011 Trumpet Awards.
BET Celebration of Gospel


Prayer Breakfast and Taping held for the 11th year of BET's Celebration of Gospel.
BET Celebration of Gospel Set


Yolanda Adams headlines annual gospel event for BET.
BET's Celebration of Gospel Set


Academy Award Winner Louis Gossett Jr., LL Cool J, Kirk Franklin and others join together for BET´s Celebration of Gospel.
Bishop Eddie Long Speaks Out


After being hit with four lawsuits alleging sexual misconduct, Bishop Eddie Long finally speaks out from his pulpit.
Black Gospel Promo Celebrates 10 Years


Veda Brown and the Black Gospel Promo team celebrate 10 years in business with star studded event.
BMI Release Trailblazers CD


Recorded live during Stellar Awards weekend-BMI Trailblazers of Gospel Music 2013 CD is released by BMI and Entertainment One Music.
Bobbie Kristina to Talk to Oprah


In her first interview after the death of her mother, Bobbie Kristina Brown speaks about her mother Whitney Houston to Oprah Winfrey.
Celebrate Freedom Festival Set.


The largest outdoor festival concert in Christian music will come to Atlanta this weekend.
Celebration of Gospel Gets New Host


BET announces new host for Celebration of Gospel!
CFA Talent Search Set


The Christian Festival Association and Word Label Group team up for a talent search.
Chris Tomlin Wins Billboard Award


Chris Tomlin takes home the Billboard award for 2014
Christian Author to Tour Atlanta


Gregory Arnold, author of the book Help-Motivation for the Mind, Body and Soul will tour the 25 most dangerous cities to raise funds for charities in the area.
Chuckie Perez Returns


90's Christian artists Chuckie Perez has returned with new music for the millennium.
Claybon Lea Jr. Makes Donation


Gospel Artist Claybon Lea Jr. and 4 Leavites Entertainment Group makes donation to the homeless.
Cleotha Staples Dies at 78


Founding member of the famed group The Staples Singers passes after long battle with Alzheimer's.
Comedian Gives Back


Clean Comedian Jay Lamont will perform live in Atlanta and give to a local charity.
Darlene McCoy Birthday Bash Review


Darlene McCoy sponsors a huge free concert for her 40th birthday!
Darlene McCoy to Host Birthday Bash!


Darlene McCoy to celebrate birthday with star-studded celebrity party that is free and open to the public!
Darlene McCoy to Perform at Youth 4 Healthy Hearts


Darlene McCoy Set to Headline Youth 4 Healthy Hearts Concert in Atlanta.
Darlene McCoy's Release Party


Darlene McCoy's CD release party was full of fun and rich in music.
Dates Set for How Sweet the Sound


Verizon Wireless How Sweet the Sound Tour is set.
Deitrick Haddon's CD Listening Party Review


Deitrick Haddon parties with the fans at ATL´s Michon´s with a free listening party for his CD "Revealed"!
Destiny at O You! 2012


O You! 2012 in Los Angeles proved to be an event full of destiny for me.
DeVon Franklin & Meagan Good Marry


Sony excutive DeVon Franklin finds his bride in beautiful actress Meagan Good.
Divas Simply Singing for Aids Awareness


Sheryl Lee Ralph invites you out to Divas Simply Singing this Saturday in Los Angeles.
Donald Lawrence Battles Cancer


Donald Lawrence admits he has been battling cancer at a recent performance.
Donald Lawrence Releases New Music


Donald Lawrence gears up to release new music after beating cancer.
Donnie McClurkin featured on Being


The Centric series Being will feature gospel artist Donnie McClurkin, Wendy Williams and others.
Dove Award Nominees Announced


Nominations for the 43rd Annual Dove Awards Announced
Dove Awards Lineup announced


Dove Awards 2012 lineup was announced recently-check out whose performing.
Dove Awards Recap


My take on the Dove Awards for 2011.
Dr. Claybon Lea Jr. Releases CD


Dr. Claybon Lea Jr.,pastor of Mt. Calvary Baptist Church releases new gospel CD.
Epic Women Expo 2014 Recap


My experience at the Epic Women Leadership Expo hosted by Pastor Sabrina Mckenzie
Essence Music Festival Review


Food, fun, and music abound at the 2007 Essence Music Festival!
Finalist Named for Singing Contest


Most Powerful Voices competition names its top 10 Finalist.
For Sisters Only Review


Great performances, good shopping, food and fun for the entire family abound at the 2006 For Sisters Only Conference.
Fred Hammond & Mary Mary Honored


The 18th Annual Essence Music Festival will honor Fred Hammond and Mary Mary.
Funeral Services Set for Bishop G.E. Patterson


The presiding prelate of the Church of God in Christ passed on March 20th and services are set for his home going.
Gifts at the Trumpet Awards


My wrap up of the Trumpet Awards and the great swag that the honorees received from the gifting suit!
GLBC Dinner 2015


The Georgia Legislative Black Caucus Dinner honors Atlanta talent.
Global Day of Reconciliation


African leaders seek forgiveness for Africa's participation in the slave trade at Abundant Life Church.
Gospel Grammy's Review


A recap of the Gospel Grammy´s is detailed by contributing writer LA Virgil.
Gospel Today Magazine Stops Printing


Gospel Today Magazine immediately suspends all print publishing and goes online only.
Grammy Nomination Concert Set


Tune into the Grammy Nominations Concert Live on CBS-November 30th.
Grammy Winners Announced


Upsets and unknowns dominated the 53rd Annual Grammys.
Happy Barack Obama Week!


My personal thoughts on our new President Elect Barack Obama.
Heart Surgery for Damon Little


Damon Little, Gospel quartet member is schedule for heart surgery.
Help Youth 4 Healthy Hearts Win $5,000!


Youth 4 Healthy Hearts and The Clinton Ron Walker Foundation needs your votes to win $5,000
Hillsong Sells out Staples Center


Hillsong United cited as the first Christian group to sell out the Los Angeles Staples Center with its Aftermath Tour.
How Sweet The Sound ATL


A tiny Georgia choir takes big honors at the Verizon Wireless How Sweet the Sound competition in Atlanta.
How Sweet the Sound Boot Camp


How Sweet the Sound Boot Camp wraps up with breakfast reception.
How Sweet the Sound Finals


Los Angeles is the place tonight where the best choir in America will be determined at the How Sweet the Sound Finale
How Sweet The Sound is Back!


Verizon Wireless choir competition How Sweet the Sound is back.
Inspiration & Music Conference Set


Praise 103.9 Inspiration and Music Conference will take place March 29th in Philadelphia and feature several events.
Jamie Grace to Star in Movie


Jamie Grace to star in movie "Grace Unplugged" this October
Jammin Jay Lamont Makes Donation


Jammim Jay Lamont makes a donation to The Clinton Ron Walker Foundation.
Joann Rosario and Cory Condrey Engaged!


Wedding Bells Are Set to Ring in December for Corey "CoCo" Brother and gospel artist Joann Rosario.
John Schlitt to release Christmas Project


John Schlitt formely of the group Petra will release a new Christmas CD.
Just Churchin' Series Returns


Greenbriar Mall will host the Just Churchin' Concert series again this year.
Just Churchin' Set


Wanda Trent Phillips is at it again with Just Churchin´...check out the line up!
King's Men Tour Review


The King's Men Tour hits Atlanta's Chastian Ampitheatre.
Kirk Franklin Fullfills a Birthday Wish


Kirk Franklin makes the dreams of one small fan come true in Atlanta
Kirk Whalum Pre-Grammy Wrap Up


My review of the Pre-Grammy Celebration hosted by Kirk Whalum.
Kirk Whalum to Host Pre-Grammy Party


The Dream Center, Grammy Nominee Kirk Whalum and Victory University to host party for Gospel Nominees.
Laura Story Wins Big at Doves


Laura Story continues a great year with Dove Awards wins!
Lift Every Voice Has New Host


Cory "CoCo Brother" Condrey is tapped for BET hosting gig.
Local Play Features Spirituals


Local play A Lifestyle Not a Religion-centers on family stories and love of all.
Love Beyond Walls Get on the Bus Project


Terrence Lester gets on the bus to raise funds for the homeless.
Many Honor Bishop T.D. Jakes


Stars and civic leaders turn out to celebrate the 35th Ministry Anniversary of Bishop T.D. Jakes
Mark Schultz Release New Music


Mark Schultz debuts "All Things Possible" single to focus on upcoming CD
Mary Mary New Series Set


The WE tv series Mary Mary is a dose of reality that reality tv needs.
Matthew West nominated for an Emmy


Matthew West is nominated for an Emmy for "The Heart of Christmas"
Memorial Services Set for Carolyn Adams


Services set for Yolanda Adams mother Carolyn Adams
MercyMe Wins at AMA's


MercyMe beats out top contenders to win at the 2010 American Music Awards.
Mother of Yolanda Adams Dies


Carolyn Adams: Mother of famed Gospel recording artist Yolanda Adams died this week.
My first and last SNAK


How I joined the fans of Nicole Ari Parker Kodjoe at an event that honored her.
My Time at O You!


Oprah Winfrey and the staff at O Magazine put on an event for women in Atlanta with style, substance and meaning.
My Trip to Sweetie Pies


A trip to the St. Louis soul food cafe Sweetie Pies proves fullfilling and spiritual
NAACP Image Award Nominees Announced


Marvin Sapp, Kirk Whalum and others are nominated for Best Gospel Album.
NAACP Image Awards Recap


2012 NAACP Image Awards show was a great event.
New Faith Event Planned During Oscars


Actors Wendy Raquel Robinson & Terry Crews To Host "Gospel Goes To Hollywood" Award Luncheon
O You to be held in Los Angeles


O, The Oprah Magazine Brings O You! to Los Angeles in October
One Last Christmas a Hit


Matthew West song that benefits St. Jude's Children's Hospital and is a tribute to deceased cancer patient Dax Locke, becomes a Youtube hit!
One Page for Two Types of Music


We have combined my Gospel and Christian Music pages here at Bellaonline. What do you think about the changes?
Passon Conference Wraps in Atlanta


One of the largest Christian youth conferences culminates in Atlanta at the Georgia Dome.
Pastor Shirley Caesar husband dies.


Services have been set for Pastor Shirley Caesar's husband Bishop Harold Ivory Williams.
Politics and Glitz at 2008 Trumpet Awards


From Ludacris to Michelle Obama who´s who of the African-American community came out to honor their own.
Praise in the Park Set


Praise in the Park returns to Centennial Park
Prayer Needed for Albertina Walker


Prayers Needed for Albertina Walker and Malinda Sapp.
Publicst Patti Webster Dies


Patti Webster CEO of W&W Public Relations dies after a bout with cancer.
Rebecca St. James Engaged!


Rebecca St. James, who has been public about her commitment to wait until she is married, will soon have to wait no more; she and Jacob Fink are engaged to marry.
Remembering Dr. MaLinda Sapp


Dr. MaLinda Sapp, wife of Marvin Sapp succumbs to her long battle with cancer.
Remembering Miranda Dee Stewart


Miranda Parker AKA Davidae "Dee" Stewart, author and fellow blogger dies at 39.
Rest In Peace Michael Jackson


Michael Jackson dies at age 50
Rev. Wright in Fatal Accident


Rev. Timothy Wright loses wife and grandson in fatal car crash.
Rev. Zachary Tims Laid to Rest


Thousands turn out for the services of Rev. Zachary Tims of New Desitny Christian Center.
Revolve Tour Wrap Up


I went behind the scenes of the 2011 Revolve Tour and enjoyed every minute of it!
RIP Andraé Crouch


Services set for Legend Andraé Crouch
RSVP with Chef Jerome


Byron Cage host personal chef to the stars Chef Jerome Brown as he launches new cooking show "RSVP" at Cafe Circa in Atlanta.
Sanctus Real Lead Singer Brings Baby Home


Sanctus Real Lead Singer, Matt Hammitt brings home baby after treatment for a heart problem.
Service Set for Betty and Daniel Wright


Homegoing Services for the wife and grandson of Rev. Timothy Wright are set.
Service Set for David


Services are set for a musical celebration and homegoing service for David "Pop" Winans
Services Held for CEO of Born Again Records


Barnett Williams, founder of Born Again Records succumbs.
Services Set for Albertina Walker


Funeral services set for "Oueen of Gospel" Albertina Walker
Services Set for Fred Hammond's Mother


Mildred A. Hammond, mother of famed gospel singer Fred Hammond passes.
Services Set for Inez Andrews


Caravan member Inez Andrews funeral services set.
Services Set for MaLinda Sapp


Homegoing services are set for Lady MaLinda Sapp.
Services Set for Tonex's Mom


Singer Tonex's mother E.B. Williams, passes away and memorial are service planned.
Services Set for William Bill Moss Sr.


Founder of the legendary group Bill Moss and the Celestials and father of J Moss passes.
Six Flags Hosts JoyFest 2013


For the first time JoyFest 2013 comes to Six Flags over Georgia.
Stellar Award Nominations Announced


23rd Stellar Gospel Music Awards Nominations Announced.
Stellar Award Nominations Announced


The 2009 Nomination for the Stellar Awards were recently announced and Marvin Sapp leads the way.
Stellar Award Nominees Announced


27th ANNUAL STELLAR GOSPEL MUSIC AWARDS NOMINEES ANNOUNCED DURING LIVE TELECAST
Stellar Awards Activites


Here is a brief recap of all the parties, awards and events that Bellaonline.com attended during the Stellar Award Weekend.
Stellar Awards Wrap Up


The winners of the 2008 Stellar Awards are announced.
Stellar Awards Wrap Up


Stellar Awards set to air January 29th in Atlanta.
Stellar Awards Wrap-Up


Hezekiah Walker and Mary Mary Top the List of Winners at the Stellar Awards.
Stellar Nominations Announced


The Nominations for the 2011 Stellar Awards are announced.
Sunday Best Winner Chosen!


Y'Anna Crawley has been named BET's SUNDAY BEST!
Super Bowl Gospel Celebration Review


Football, faith and good Gospel music highlighted this years´ Super Bowl Gospel Celebration.
Super Bowl Gospel Review


NFL Stars and Gospel icons share the stage for the 10th Annual Super Bowl Gospel Celebration.
Super Bowl Gospel Review


Melanie Few-Harrison and Results presents another great Super Bowl Gospel Celebration!
Super Bowl Gospel Set!


Gospel music and NFL Players will mix at this year's Super Bowl Gospel Celebration.
Super Bowl Gospel Set.


10th Annual Super Bowl Gospel Celebration will be held in Tampa Bay.
Super Bowl Gospel Talent Announced


Legendary Patti LaBelle headlines the 2014 Super Bowl Gospel Celebration with a host of others.
Super Bowl Gospel Wrap-Up


Faith, football, good music and fun were served up at the 2012 Super Bowl Gospel Celebration.
Tasha Cobbs Buries Father


Less than a week after winning her first Stellar Award Tasha Cobbs says goodbye to her father.
The Ambassador CD Concert a Success


Gospel Television Pioneer Bobby Jones' New CD "The Ambassador", Comes To Life in Ft. Lauderdale.
The Gospel According to Patti LaBelle Tour


Here is a recap of Patti LaBelle´s tour for the debut of her gospel album The Gospel According to Patti LaBelle.
The King's Men Tour Set


Kirk Franklin, Donnie McClurkin, Marvin Sapp and Israel Houghton to tour this fall.
Third Day Set to Tour


Third Day announces 40-City Make Your Move Tour.
Thoughts About My Son Clinton


Reflections on the life and legacy of my son Clinton Ron Walker
Thoughts of Whitney Houston


Whitney Houston dies at the age of 48.
Thousand Foot Krutch to Headline Concerts


Christian Rock Band Thousand Foot Krutch is set to headline several musical festivals this summer.
Timothy Wright Passes


Rev. Timothy Wright Dies at a hospital in the Bronx.
Tracy Morgan is Program Director for WBBP


Tracy Morgan receives the Program Director's spot at WBBP in Memphis!
Trin-i-tee 5:7 Member Departs Group


Trin-i-tee 5:7 becomes a duo instead of a trio.
Vanessa Long Files for Divorce


Vanessa Long files for divorce from Bishop Eddie Long of New Birth Missionary Baptist Church.
Vote for the Best of 2011


I got together with a few of my industry friends and this is our list of nominees for the Best of 2011. Vote for who you think should win!
Walter Hawkins Dies at 61


Gospel legend Walter Hawkins passes away after a battle with cancer.
What Exodus Meant to Me


Corey "CoCo Brother" Condrey host Exodus and allowed several to exit their secret bondages.
What's Happening!


Look here for all the upcoming events taking place in the world of gospel.
Winners of How Sweet The Sound Announced


Salvation and Deliverance Church Choir from North Carolina Region Brings Home National Title and $25,000!
You Are Invited!!


The First Annual Youth for Healthy Hearts Gospel Concert for The Clinton Ron Walker Scholarship Fund, featuring Canton Jones is set!
Youth 4 Healthy Hearts 2009 Review


Good music, food, fun and family took place at the 2nd Annual Youth 4 Healthy Hearts Concert benefitting The Clinton Ron Walker Scholarship Fund.
Youth 4 Healthy Hearts on Radio


Tune in to V-103 and KISS 104.1 FM in Atlanta to hear about Youth 4 Healthy Hearts!
Editor's Picks Articles
Top Ten Articles
Previous Features
Site Map
Content copyright © 2018 by . All rights reserved.
This content was written by . If you wish to use this content in any manner, you need written permission.
Contact Candace Walker for details.