Diabetes - Type 1 - Juvenile Diabetes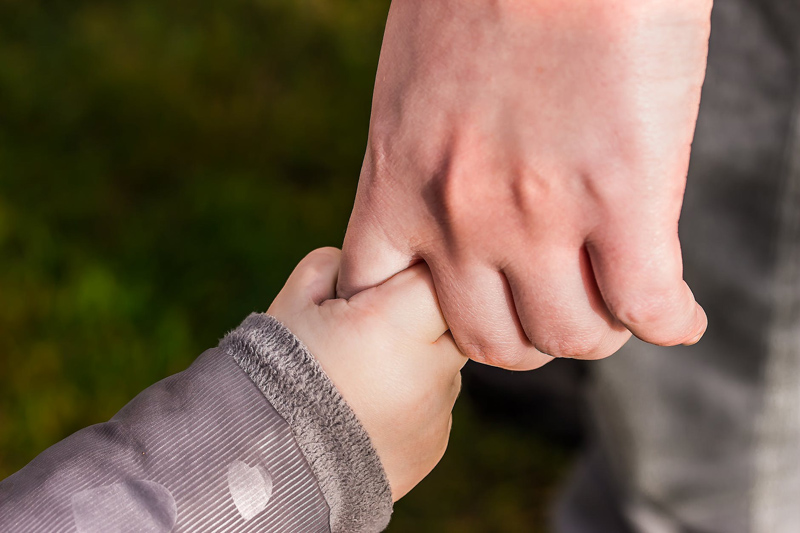 Type One Diabetes is diagnosed in children whose bodies no longer produce insulin. Injections (or pumping), balancing food and exercise with insulin, counting carbohydrates and frequent blood sugar te
(America) Children With Diabetes

[offsite link]
Children with Diabetes is a resource and support website with up to date information from leading professionals and veteran parents, with help for school personnel, parks program specialists and other professionals, and young people living well with type one diabetes.
Advocating for Children with Type One Diabetes


Children with diabetes have unique and individual circumstances that cause a great variety of specific challenges and interventions within general guidelines for safety and health. Advocating for one child at a time creates better opportunities for every child and teen with diabetes.
American Diabetes Association

[offsite link]
The ADA page for Type 1 Diabetes has links to general information on living well with either type of diabetes. It is important to focus on advice for children with insulin dependent diabetes who usually are not overweight or insulin resistant like adults who develop type 2 diabetes.
Back to School with Diabetes


Creating a back-to-school care plan for children with diabetes can build a child's self-confidence, give parents peace of mind, and help school staff and administrators provide a safe and effective learning environment.
Celiac Disease and Juvenile Diabetes


Celiac disease is more common among children with diabetes. Gluten intolerance often causes other physical problems, as well as irritability and behavior changes in children with diabetes.
Diabetes Awareness


November is Diabetes Awareness Month, to educate communities about Type 1 Diabetes: life-long, childhood onset, insulin dependent diabetes mellitus (IDDM); and the much more common Type 2 Diabetes that many adults with insulin-resistance can treat with medication, weight loss, and other strategies.
Diabetes in School at Children With Diabetes

[offsite link]
This page has links to information like the School Bill of Rights for Children with Diabetes, Information for Teachers and Child-Care Providers, and Diabetes Management at School, and the checklist Before School Starts
Diabetes Information for Classmates


Type One Diabetes Information for Classmates (and their families) explains diabetes and how to encourage or support friends who have type one diabetes, in school and after school. These helpful suggestions can also benefit staff, extended family, caregivers and neighbors who plan outings or events.
Family Support Network Children With Diabetes

[offsite link]
FSN is a database of parents, children, teens, adults, relatives and friends who want to exchange mail or e-mail about diabetes, for those who may be struggling with a new diagnosis, have a question that can´t wait, or who want to be of help to others.
How Children with Type 1 Diabetes Survive


The bodies of Children with Type 1 Diabetes have lost the ability to make the insulin they need to survive. Undiagnosed children with T1D are at risk of permanent disability, coma, or death from high blood sugar, and once diagnosed, are at risk for seizures or death due to low blood sugar every day.
Juvenile Diabetes Research Foundation (JDRF)

[offsite link]
Information and local resources from the Juvenile Diabetes Research Foundation as well as fundraising opportunities to help find a cure
Medicaid Limits on Diabetes Testing Supplies


New Medicaid limits on diabetes testing supplies for children and teens with insulin dependent diabetes will cause far greater expense in medical care, including emergency events requiring paramedics, emergency room visits, and hospitalization. Best practices advise regular and frequent monitoring.
Newly Diagnosed with Type One Diabetes


Writing a note to the mom of a newly diagnosed son with diabetes reminded me of my own son's early days after the diagnosis.
Nick Jonas and Diabetes Awareness


Nick Jonas of the Jonas Brothers band announced he had developed insulin dependent diabetes in 2007 when he was 14 years old. He raises awareness about type one diabetes, encourages other teens and children with juvenile diabetes, inspires self-expression and supports fundraising for research.
No Safe Vacation from Type 1 Diabetes


There is no vacation from Type One Diabetes. The closest a child or teen with T1D can get to a safe vacation from diabetes is to have a reliable family member, friend or other significant person to share small responsibilities for a few hours, or a day.
School Nurses, Insulin, and Diabetes Care


Parents of children with insulin dependent diabetes along with national advocacy and research organizations protest elimination of a provision allowing trained non-licensed school staff in California to administer insulin when a school nurse is not available, creating unsafe condtions for students.
Symptoms of Childhood Onset Diabetes


Knowing the symptoms of childhood onset diabetes can help prevent terrible consequences of undiagnosed and untreated Type 1 diabetes in children
Teens with Type One Diabetes


Teens with Type 1 Diabetes face the same challenges of adolescence as their mainstream peers, with the added stress of managing a chronic condition with terrible complications. They deserve ongoing support and encouragement whether diagnosed in early childhood or while dealing with a new diagnosis.
When Diabetes is Like Holding a Tiger by the Tail


Children and teens with insulin-dependent diabetes (type one) may experience a 'honeymoon phase' of what seems like controllable blood glucose where almost every reading is within the typical range. When the honeymoon is over, families may feel that diabetes is like holding a tiger by its tail
Links marked with the [offsite link] designation point to websites not associated with BellaOnline.com. BellaOnline.com is not responsible for the material found there.

Editor's Picks Articles
Top Ten Articles
Previous Features
Site Map



Follow @DownSynAdvocacy
Tweet


Content copyright © 2018 by . All rights reserved.
This content was written by . If you wish to use this content in any manner, you need written permission.
Contact Pamela Wilson for details.