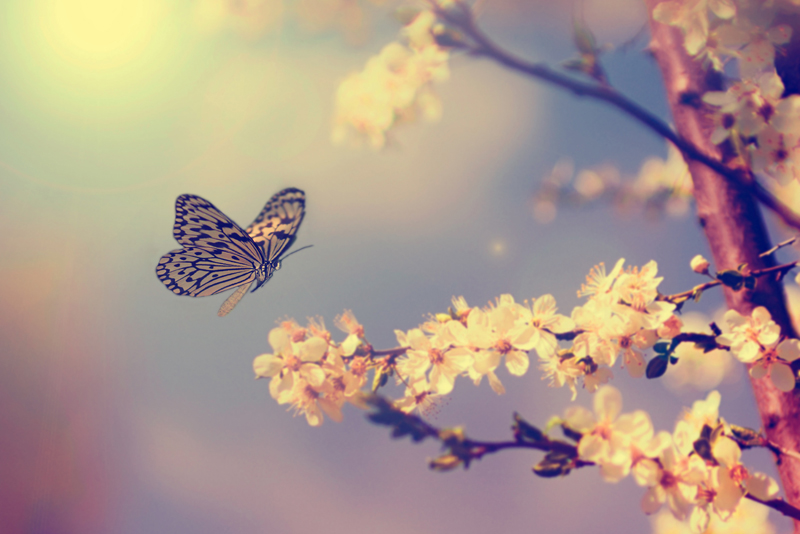 Helps and resources for personal prayer, for the understanding of the spiritual journey through bible study, and for the accompaniment of others along this journey.
A Good Work


We begin to believe what the Word of God says about us as we grow closer to Christ. As a new believer, we learn about Jesus and the works that he performed. As we mature in Christ, we begin to see things in a different way.
A Little Faith


Have you ever wondered whether you have enough faith to please God? Do you have the gift of faith? As you take a look at your life circumstances and compare them to your blessings, can you say that it was your faith in God that brought you through your situation?
Accused, but Not Guilty!


In the face of lies, false witnesses, and condemnation, we are to respond with the truth of God's Word in a way that is honoring and pleasing to God.
Are You Holy?


Holiness cannot justify and save us. Our best works are no better than filthy rags when tried by the light of God's Word. Our only hope is the blood of Jesus Christ.
BellaOnline Christian Living


An honest, bold, Biblical resource on living the Christian life.
Blessings in Submission


As a Christian, you die to self. You become selfless. You surrender every part of self to your Lord and Savior, Jesus Christ. He begins a good work in you. Every good and perfect gift comes from the Lord.
Change for a Better Life


Change is hard for most people. We often get stuck in our daily routines day after day. Just the thought of veering off of course can be stressful. Change does not have to be stressful. It is very simple when change is simply stepping into the next stage in your life.
Count Your Blessings


Men are from Mars and women are from Venus. Relationships can be just that simple. When thinking about health, we often think about our well-being. Learn to be in good health and count your blessings in all areas of your life.
Cup of Bitterness


Emotional pain can turn into bitterness. It begins with hurt. The feelings of rejection or loss can feel like turmoil inside. Unknowingly, grief can lead to so much more than a little pain.
Expect a Blessing


Have you every prayed and prayed for God to answer your prayer, but it seems as if the day never came or it didn't come quick enough? Sometimes all it takes is to understand who you are and the God that we serve.
Faith in Action


In the bible, there are accounts of faith in action. The Lord gave a directive and it was the responsibility of the believer to comply. Find out how to put your faith to work for you.
Fear Not


Fear is a natural emotion that is experienced when we are put in a dangerous situation. Fear can also be triggered when we are faced with the unknown. Fear is an emotion that can be controlled.
Forgiveness Set Me Free To Dance


"I can forgive, but I cannot forget" is only another way of saying, "I will not forgive." Forgiveness ought to be like a canceled note--torn in two and burned up so that it never can be shown against one. ~ Anonymous
Gift of Faith


The bible is filled with many promises of God. These promises are made to his people. In order to be blessed by these promises, faith must be present in the believer's life. Faith is a Gift from God that must be given. There is a way to grow your faith.
God's Favor


Life is filled with challenges. When you realize who you are in Christ, you will begin to rest in the Lord. You are not your circumstances. Find the favor of God.
How the Baptists Come Across to Others


Baptists need to live lives that are led by the Holy Spirit so we do not come across as hypocrites when ministering to others.
I Think I Can


  Learning to win using positive thoughts, as well as speaking positive affirmations are  great ways to move from procrastination to success.
Judge Without Being Judgmental


Christians are so afraid to make judgments about anything. But, with love and mercy we are commanded "to prove all things" by the Word of God so we do not fall prey to false teachings.
Love Condition


Do you have a heart for others? Serving others and putting their needs above self is edifying to the body of Christ. The things that we may consider insignificant just might be the motivation or inspiration that someone else needs. Serving others is to serve Christ.
Mind Control


The enemy doesn't want your body. He does not want your finances. He does not profit from wreaking havoc on your situation. The enemy is after your mind.
Modern Day Miracles


There has been much controversy around miracles. Some wonder whether miracles really exist. What is a miracle? Are miracles really possible in today's day and time? These are the steps to get your modern day miracle.
Moving the Mountain


Do you look back after you pray? Do you have enough faith to believe that your pray is answered? If you pray for someone, are you tempted to check with them to see if your prayer worked? Where is your faith?
My 'Call Waiting' Feature Can't Be Disabled


Try using the "flash and see" feature on your phone to answer to the only call that matters.
Open Your Eyes


Sickness, disease, war, violence, break-ins, and the list goes on. These are all reasons to cause fear to enter into our minds. If we allow these fears to settle into our minds and hearts, we will be unable to do God's Will for our lives.
Recovering from Grief


Grief is a normal reaction to a loss or life event. Death of a loved one, divorce, separation, or even the illness of a loved one. The fact is, things happen in life that can be detrimental to our emotional and mental health.
Sign-up for the Baptist Site Newsletter


Looking for bold, honest, biblical resources that stretch you to grow spiritually? Sign-up for the newsletter to be alerted when new material is placed on the site.
Standing Up for the Truth of God's Word


Christians must be alert to false teachings no matter who or where they come from.
Sudden Traps


Traps are easy to get into, but hard to get out of. Traps are trouble. Trouble does not last always. There is a way for things to change suddenly.
Sweet, Sweet, Spirit


Wouldn't it be nice to have a sweet, sweet, spirit everyday?
The Doctrine of Self Help


When we allow God to work in our lives, we demonstrate our love for Him. We cannot help ourselves by relying on ourselves.
The Thirsty Soul's Earnest Desire


"God wants us to be Salt and Light;" but, "does the Word of God govern your life" (Dr. A. Charles Ware)?
The Truth Shall Set You Free


You can't fight the enemy on your own. In your own strength you are weak, but with God you are more than a conqueror. Remind yourself of the truth.
War is Not An Option


Did you know that you were drafted into the army of the Lord when you became a Christian? Did you know that there is a war going on for your soul? You were not thrown into this fight without weapons to defend yourself or others.
Editor's Picks Articles
Top Ten Articles
Previous Features
Site Map
Content copyright © 2018 by . All rights reserved.
This content was written by . If you wish to use this content in any manner, you need written permission.
Contact Celestine A. Gatley for details.