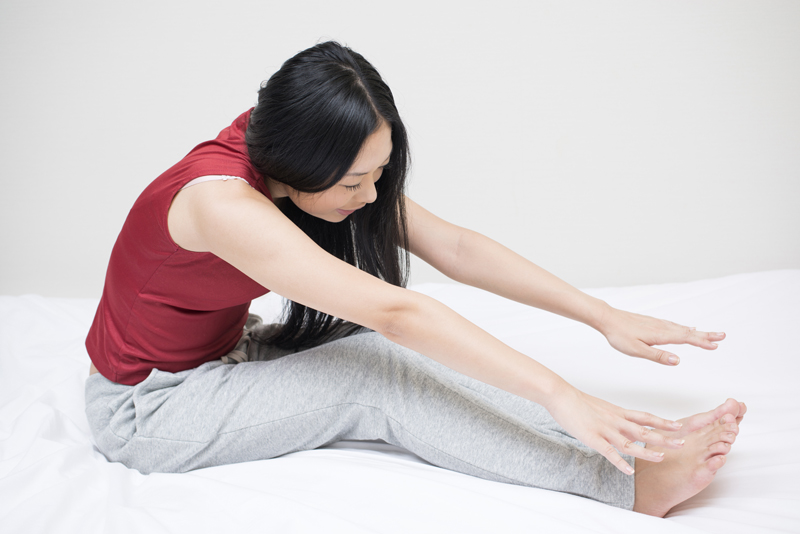 Find book, movie and product reviews here.
39 Pounds of Love Documentary Review


The Documentary 39 Pounds of Love provides viewers a rare glimpse at a life well lived despite severe disability. This documentary follows the cross-country travels of Ami Ankilewitz, a 34 year old man with a rare form of the neuromuscular disease SMA/2 (spinal muscular atrophy).
Bernadette Documentary Review


What would it be like to live with a progressive degenerative disease? The documentary Bernadette explores the answer to this question as it depicts the life of Bernadette Scarduzio, a young adult with the little known hereditary neuropathy Charcot Marie Tooth (CMT).
Book Review of Peripheral Neuropathy


What do numbness in the feet, shooting pain in the hands, difficulty with balance and coordination when walking, loss of muscle strength, and loss of bladder control all have in common? Each of these varied problems can be symptoms of peripheral neuropathy, as explained in the book Peripheral Neuropathy: When the Numbness, Weakness, and Pain Won't Stop by Norman Latov.
Classical Stretch Workout Review


Wondering how I could I get a good workout with non-impact exercise, I found one of my favorite options on public television – a 30-minute exercise program called Classical Stretch.
CMT Exercise Video Series from the CMTA


The Charcot Marie Tooth Association (CMTA), has been producing a series of short instructional videos demonstrating physical therapy exercises for individuals with Charcot Marie Tooth. Currently 4 of these videos are available at no cost at the CMTA website, with an additional 3 videos planned.
Coping with Chronic Neuropathy DVD Review


In the DVD Coping with Chronic Neuropathy, Eugene Richardson brings uncommon understanding of neuropathy from his perspective as a long-term neuropathy patient, professional counselor, and patient advocate. He also displays humor and hope while covering this difficult topic.
Dankso Kip Shoe Review


Finding shoes that fit properly with orthotics and Ankle Foot Orthoses (AFOs) can be challenging. Most of the time, I wore athletic shoes. So, I was excited when the salesperson at a local shoe store brought out the Dansko Kip to try. The Dansko Kip has the style of a casual lace-up loafer.
Discover Tai Chi for balance & mobility DVD Review


Discover Tai Chi for balance & mobility, a DVD exercise program led by Scott Cole, provides a 30-minute Tai Chi routine focusing on improving balance, strength, flexibility and mobility for individuals beginning a Tai Chi practice, older adults, and individuals with physical challenges.
Discover T'ai Chi for Back Care DVD Review


Overall, I would highly recommend this video, Scott Cole: Discover T'ai Chi for Back Care for learning a T'ai Chi practice that focuses on stretching and strengthening the back, improving balance, and gentle overall body exercise.
Dragon NaturallySpeaking Product Review


Read a review of Dragon NaturallySpeaking Premium Version 11, a voice recognition software program.
Easy Yoga for Arthritis DVD Review


While not specific to neuromuscular disease, the modifications and detailed instructions given in the exercise DVD Easy Yoga for Arthritis with Peggy Cappy: Yoga for the Rest of Us will make the yoga exercises demonstrated appropriate for many individuals with neuromuscular disease.
Easy Yoga for Easing Pain DVD Review


Since injuring my hip, my physicians have encouraged me to replace even low-impact exercise with very low- to non-impact exercise. While recovering, the gentle yoga exercises found on the DVD Easy Yoga for Easing Pain have helped me to effectively exercise with undue strain or re-injury.
Extraordinary Measures Movie Review


What would a parent do to save the lives of their children? What would you do in order to save the life of your child? In this movie, which was "inspired by a true story," we see the Extraordinary Measures that two parents, John and Aileen Crowley (played by Brendan Fraser and Keri Russell), go to save their children's lives.
Genetic Disorders Sourcebook Review


Overall, the Genetic Disorders Sourcebook is a useful reference. It contains much valuable information in a well-researched and easy to read format for individuals with inherited neuromuscular disease and/or other inherited disorders.
Gratitude Works! Book Review


Highly recommended, Gratitude Works! A 21-Day Program for Creating Emotional Prosperity, written by Robert Emmons, Ph.D., overviews the body of research regarding the practice of gratitude. This book also lays out a three week program for starting a gratitude journal.
Monotrail Mountain Masochist II Outdry Shoe Review


Overall, I highly recommend the Monotrail Mountain Masochist II Outdry shoe. Despite being used on ice, snow, and slush, these shoes have provided excellent comfort, fit, and stability while keeping my feet dry. When the weather improves, I look forward to using them for trail walking as well.
My Buddy Book Review


My Buddy, a picture book written by Audrey Osofsky, tells the story of a boy with muscular dystrophy and companion dog, Buddy. Illustrated by Ted Rand, this book will help parents and teachers discuss important issues such as muscular dystrophy and physical disability with young children.
New Balance WW928 Shoe Review


Finding the right shoe to accommodate my needs is not easy. Currently, the shoe that I most often wear is a pair of extra-depth walking shoes made by New Balance (model WW929).
Read this review of the Abilities Expo.


The Abilities Expo brought together a wide variety of organizations and vendors with one common goal. Each serves those of us with some form of physical challenge.
Seated Tai Chi for Arthritis DVD Review


Seated Tai Chi for Arthritis: 6 lessons with Dr. Paul Lam, is a DVD exercise program led by Dr. Paul Lam. This DVD provides detailed teaching and practice with a seated Tai Chi routine developed for individuals with arthritis, suitable for many individuals with neuromuscular disease.
Suzanne Andrews Functional Fitness DVDs Review


The Functional Fitness DVD series, created by occupational therapist Suzanne Andrews, provides a series of videos aimed at increasing functional fitness for those experiencing health issues. For purposes of this review, her Arthritis and Pain Free Back & Neck DVDs were sampled.
Tai Chi for Arthritis DVD Review


Tai Chi for Arthritis: 12 lessons with Dr. Paul Lam is a gentle and effective Tai Chi program. This two DVD set provides detailed teaching and practice for a Tai Chi routine developed for those with arthritis. This DVD will also be beneficial for many individuals with neuromuscular disease.
That All May Worship Resource Review


Too often, individuals with disability, including neuromuscular disease , have been excluded from religious participation. That All May Worship: An Interfaith Welcome to People with Disabilities will be useful towards eliminating barriers to access and making places of worship truly inclusive.
The Sound of a Wild Snail Eating Book Review


The Sound of a Wild Snail Eating, by Elisabeth Tova Bailey, recounts Ms. Bailey's observations of and relationship with a snail. A friend brought her the snail while she was incapacitated by a mysterious neuromuscular disease that left her unable to walk, sit, or care for herself.
The Upside of Down Times Book Review


I found something to be grateful for when a copy of The Upside of Down Times by Lisa Ryan arrived unexpectedly in the mail. Eagerly, I devoured this book in less than a day, and renewed my commitment to keeping a gratitude journal, and to showing my gratitude to others.
Tuesdays with Morrie Book Review


While the book Tuesdays with Morrie: an old man, a young man, and life's greatest lesson, by Mitch Albom, tells the true story of Morrie's Schwartz's illness and death, this book teaches as much about life and living well as it does about dying with dignity.
Editor's Picks Articles
Top Ten Articles
Previous Features
Site Map
Content copyright © 2018 by . All rights reserved.
This content was written by . If you wish to use this content in any manner, you need written permission.
Contact Jori Reijonen, Ph.D. for details.