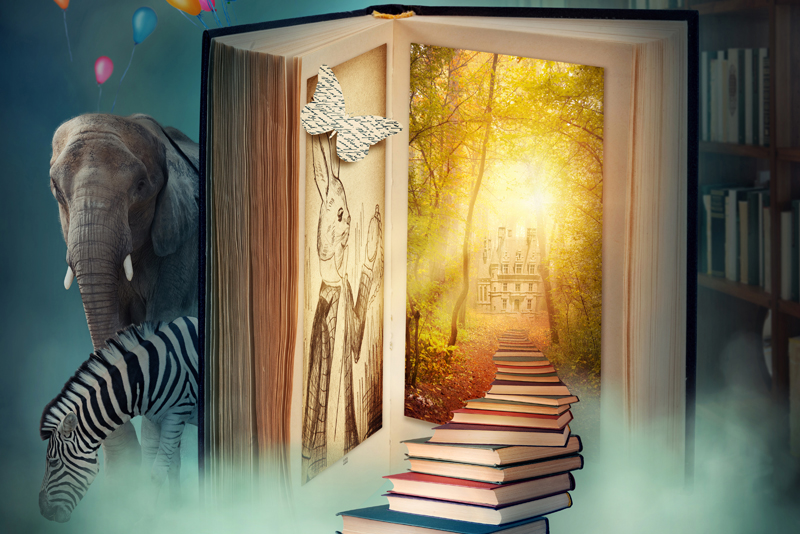 Science Fiction Books which are written for children ages 8 to 14 with G and PG situations and language.
A World Too Near by Kay Kenyon - a review


Titus Quinn is back in the world of the Entire, but unlike his trip in The Bright of the Sky, Titus is not alone this time.
Apocalypse Ocean by Tobias Bucknell - a review


Kay wants to rule Trumbull, but something beyond her control is threatening her city; the Doaq. With a wormhole for a mouth, this creature is wandering the streets at night sucking down people and buildings alike.
Aurora Rising by Toni Seger - a review


A half-machine, considered an abomination by many, becomes the leader of a machine-loving sect on a anti-machine planet.
Boneyards by Kristine Katheryn Rusch - a review


In the third book in the Diving Universe by Kristine Kathryn Rusch, Boss continues searching for evidence of ancient technology, while Squishy tries to halt Stealth Tech research in the Empire.
Bright of the Sky by Kay Kenyon - a review


Two years ago star pilot Titus Quinn believed he traveled to another world. Back on Earth, Minerva Company doesn´t believe it until an AI gone amok finds another rift.
Carnival by Elizabeth Bear - a review


Michaelangelo and Vincent are sent to New Amazonia to infiltrate the government and uncover their seemingly inexhaustible source of energy.
City of Ruin by Kristine Kathryn Rusch


While investigating a series of mysterious deaths most likely caused by Stealth Tech, Boss and her team make an amazing discovery.
City Without End by Kay Kenyon - a review


Kay Kenyon continues her epic science fiction series, The Entire and the Rose, about a parallel world.
Cyberabad Days by Ian McDonald - a review


Cyberabad Days is a collection of short stories by award winning author science fiction Ian McDonald set in future India.
Diving Into the Wreck by Kristine Kathryn Rusch


Boss is a veteran deep space pilot with a passion for wreck diving, so when she discovers a ship that can´t possibly exist, her curiosity is piqued.
Existence by David Brin - a reivew


Two alien artifacts want to communicate with humans, but each one calls the other a liar.
Fallen by Traci Slatton - a review


In a post apocalyptic world with deadly mist and psychic powers, Emma and Arthur fall in love, but Arthur´s secret could destroy everything.
False Covenant by Ari Marmell - a review

A grotesque creature is haunting the nigh time streets of Davillion and Widdershins may be the only person able to stop it.
Ghosts in Manhattan by George Mann - a review


A mix of superheroes and steampunk set in 1920´s Manhattan
Hearts of Smoke and Steam by Andrew P. Mayer


The second book in The Society of Steam steampunk series by Andrew P. Mayer picks up right where The Falling Machine ends.
Hurricane Moon by Alexis Glynn Latner - a review


The starship Aeon has traveled several centuries to colonize and earth-like planet but they find a myriad of unexpected problems. can a brilliant but arrogant molecular biologist save them?
I Am Legend by Richard Matheson - a review


When first published in 1954, Matheson´s novel about a vampire creating plague was marketed as science fiction and it obviously has elements of both horror and SF.
Keeping It Real by Justina Robson - a review


Lila Black is a government agent who is more metal than flesh. Her first assignment? To protect an elven rock star receiving death threats.
Perfection Unleashed by Jade Kerrion - a review


Pioneer labs has created the perfect human and once he is kidnapped all hell breaks loose.
Sagramanda by Alan Dean Foster - a review


Taneer Buthalee decides Sagramanda is an excellent place to hide after stealing a genetic engineering secret worth billions.
Starship : Mercenary by Mike Resnick - a review


Military outlaw Wilson Cole and the crew of the Teddy R, change from pirates to mercenaries on the Inner Frontier
Starship : Mutiny by Mike Resnick - a review


Even an army of allied humans and aliens has misfits. In The Republic such people are sent to serve on the Theodore Roosevelt. Starship : Mutiny is the first in a new series set in Mike Resnick´s Birthright Universe.
Starship : Pirates by Mike Resnick - a review


Mike Resnick's Starship Pirate picks up the story of Wilson Cole and the crew of the Teddy R.
Starship : Rebel by Mike Resnick - a review


In the fourth book of the Starship series, Resnick continues the fast-paced space opera action of the previous books.
Telefax Acclaimed by Toni Seger - a review


A civil war is brewing on Samera. The machine loving Dodis are pitted against the "primitive" Samerac for the possession of their planet. Orchestrating the conflict is the Federation, a technology dependent culture that coverts the natural resources on SAmera
The Darwin Elevator by Jason M. Hough - a review


A plague hits Earth, changing the infected into zombie-like violent 'subhumans' and the only safe zone is the alien-built aura around Darwin, Australia. But now the aura seems to be failing.
The Falling Machine by Andrew P. Mayer - a review


In a steampunk version of 1880s New York, Sarah Stanton is a socialite dreaming of becoming a hero.
The Horns of Ruin by Tim Akers - a review


In a magic-infused steampunk world, Eva Forge is the last paladin of the dead god Morgan, the once god of battle and guardian of the Fraterdom. As the Cult of Morgan is dying out, Eva unravels a conspiracy in the foundation of her society.
The Physics of the Buffyverse by Jennifer Oullette


Through the immensely popular Buffy the Vampire Slayer universe this book strives to explain and illustrate a multitude of scientific principles in an easily understood medium.
The Prince of Storms by Kay Kenyon - a review


In the final book of The Entire and the Rose series, Titus Quinn must secure the future of two universes.
The Quiet War by Paul McAuley - a review


23rd century Earth is close to war with the Outers-- settlements of refugees from the dictatorial regimes on Earth.
The Strings of Pandora by Mel & Kip Praissman


Gerry Miller invented LifeShield to protect people from gun violence, but he never imagined the impact it would have on society.
The Telefax Box by Toni Seger - a review


The Machine is an all seeing computer that controls and documents almost every aspect of everyday life. but The Machine, which records everything that happens at Central, has no record of a scientist´s obviously violent murder.
The Zona by Nathan Yocum - a review


In a post apocalyptic world, Preacher Lead hunts down people the Church marks as sinners, but what happens when he starts to question?
This Place Has No Atmosphere Book Review


This Place Has No Atmosphere by Paula Danzinger is a sweet Coming of Age Science Fiction which I enjoyed reading.
U.R.B. by James Cox - a review


Freelance agents Tarker Guth and Ned Fred are called in to investigate the U.R.B. a new gang making headlines with their violence.
Editor's Picks Articles
Top Ten Articles
Previous Features
Site Map
Content copyright © 2018 by . All rights reserved.
This content was written by . If you wish to use this content in any manner, you need written permission.
Contact Evelyn Rainey for details.