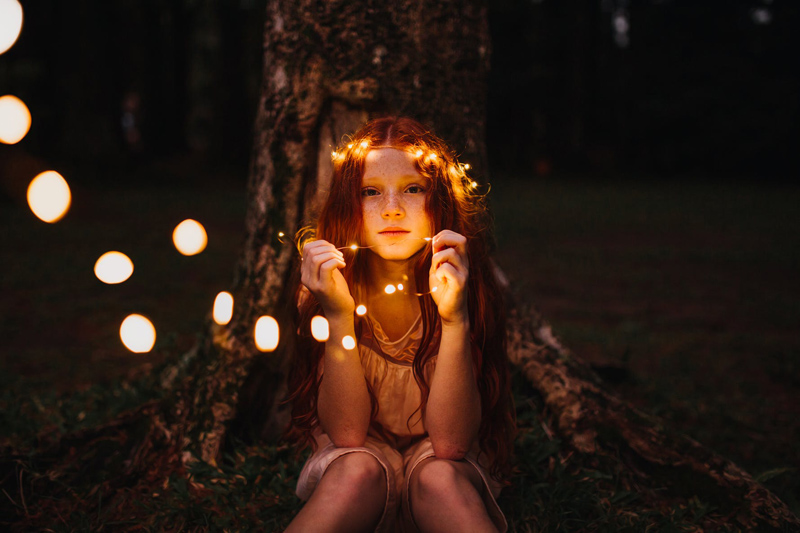 Children's Movies Information
9


When the human population has been anniliated by machines, and complete darkness is about to fall upon the world, a small and unlikely group of ragdolls must try to preserve the legacy of civilization and prevent the machines from causing further destruction. Read on to find out more about 9.
Arthur Christmas


When a gift is left behind at the North Pole on Christmas Eve, it is up to Arthur Christmas to make sure that a little girl is not left out on Christmas Day.
Coraline


When Coraline Jones finds an alternate version of her world through a secret door in her new home, she believes that the world she´s found is a dream come true. But, when the off-kilter, fantastical world starts to unravel, she soon finds out that it´s not.
Delgo


In a land divided mutal prejudice, an unlikely hero must prove his innocence, rescue the princess he is forbidden to love and end a war to unite the peoples of Jhamora. Will Delgo confront his troubled past, or will exiled Empress Sedessa successfully exact her revenge and reclaim her throne?
Despicable Me


Now you can laugh in the face of evil when Despicable Me comes to theatres on July 9th. Watch as Gru tries to accomplish the greatest heist in the history of the world, and handle three little girls at the same time. It won't be easy, but you'll definitely enjoy watching him try.
Gnomeo and Juliet


Can Gnomeo and Juliet's love withstand the bitter rivalry of their respective gardens? Or, will they forever be separated, forced to meet in secret, due to their difference?
Hey Arnold! - Season One


Football-head is back! And, he's ready to share everyone's favorite 1990's Nickelodeon animated show, Hey Arnold! Now you can relive all the fun and adventure with Arnold, Gerald, Helga, and their friends and family in this 4-Disc Set, Hey Arnold! Season One. Want to learn more? Read on to find o
HOP


From the makers of Despicable Me, HOP is the 2011 comedy about candy, chicks and rock n roll! E.B. may be destined to be the Easter Bunny, but all he wants to do is rock!
Horton Hears a Who


20th Century Fox Animation, along with the makers of the "Ice Age" film, brings ones of Dr. Seuss´s beloved books to the big screen in "Horton Hears a Who." Want to know more about the film and its characters, then read on...
Igor


Igor has a chance to make a difference, and to show the world that Igors can be equals. Appearance and opinions do not dictate or determine your fate or future, but who you are and what you do as a person does. Will Igor help the sun shine again in Malaria and change the future of Igors?
Madagascar - Escape 2 Africa


Madagascar - Escape 2 Africa, the sequel to Madagascar, brings back all the characters that we know and love. But, when they launch a crazy plan, the New York zoo-raised crew find themselves in the wildest place of all. But, is it better than their Central Park home?
Monsters vs. Aliens


When aliens send a gigantic mining robot to Earth to find the source of a substance called quantonium, the monsters are enlisted to come out of captivity and prevent the Earth from undergoing further destruction. Will they be able to destroy the robot before it destroys Earth?
Next Avengers - Heroes of Tomorrow


Thirteen years after the Avengers were defeated by Ultron, their children, the next generation of heroes, face the same fate. Will these young heroes, Earth's only hope for the future, be able to defeat Ultron? And, will Torunn ever see her father again?
Piglet´s Big Movie


In Piglet´s Big Movie, the little pink guy is brought to center stage in a story of friendship and appreciation as the Hundred Acre Wood gang is taught that it doesn´t take a someone big to do big things.
Polar Express


For nearly 20 years, families have made Chris Van Allsburg´s Polar Express as a part of their holiday season. Now, the book has become a vision on the big screen for the holidays.
Racing Stripes


A zebra who thinks he's a racehorse, a girl with a dream and a barnyard of quirky farm animals all add up to loads of laughs, heartfelt moments and one of life's lessons.
Robots


In Robots, Rodney Copperbottom shows that robots have dreams too. Read more about the movie and how Rodney plans to make his dreams come true.
Rugrats Go Wild


A new movie gives kids the best of both worlds - the Rugrats meet up with the Wild Thornberries for fun and adventures!
Secrets of the Furious Five


Po is back in the Secrets of the Furious Five! When Master Shifu assigns Po to a group of rambunctious rabbit children, it takes the stories of the Furious Five's individual pasts to illustrate the making of these great Kung Fu masters, and the true meaning of kung fu.
Spirit: Stallion of the Cimarron


Staci Layne Wilson takes a look at Spirit: Stallion of the Cimarron. Interested in knowing more about this animated flix, then read on.
Star Wars: The Clone Wars


In Star Wars: The Clone Wars, Obi-Wan Kenboi, Anakin Skywalker and a young Padawan by the namee of Ahsoka Tano must find a way to defeat the Separatist forces and rescue Rotta from his captives. Can they do it for the sake of Republic and their perspective alliance with the Hutt?
The Pirates Who Don't Do Anything


Elliot, Sedgewick and George are three unlikely heroes that are called upon to embark on wild adventures, that not only allows them to fulfil their dreams away from the Pieces of Ate Dinner Theatre, but also allows them to be who they never knew existed.
The Tale of Despereaux


Princess Pea has been kidnapped by rats to spend the rest of her days in darkness. Despereaux knows that he is the only one who can save her. But, does this tiny mouse have the courage of a knight in shining armor to rescue his beloved princess?
Tim Burton's The Nightmare Before Christmas 3D


The Nightmare Before Christmas 3D has combined enchantment, fantasy and artistry with technological wizardry to create a moviegoing experience in which die-hard fans of the 1993 release will fall in love.
Transformers


With Earth caught in the middle of an intergalactic war between two races of robots, the heroic Autobots and the evil Decepticons, capable of changing into a variety of machinery. It is up to a young teenager to save the Earth from total annihilation.
Valiant


In Valiant, a small carrier pigeon fulfills his big dreams during a time of war. With the help of his friends, they'll prove that it's not your size that matters, but the size of your heart.
Editor's Picks Articles
Top Ten Articles
Previous Features
Site Map
Content copyright © 2018 by . All rights reserved.
This content was written by . If you wish to use this content in any manner, you need written permission.
Contact Cathy Spearmon for details.