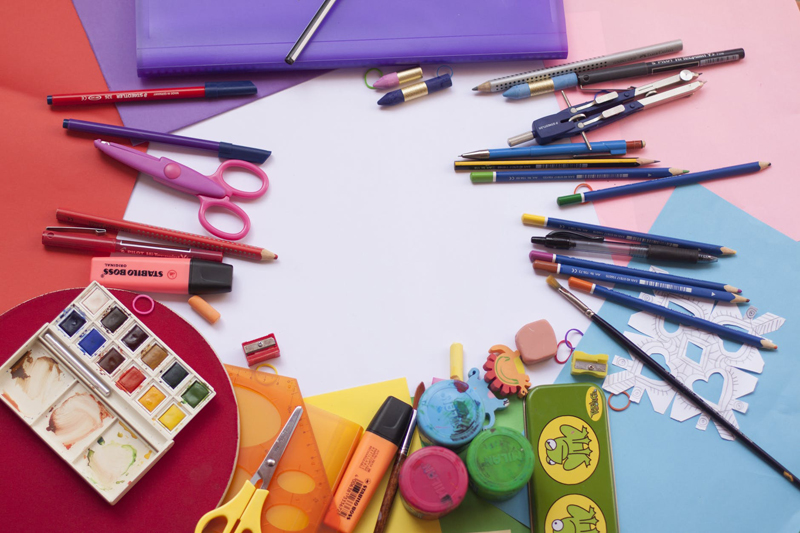 "You can´t wait for inspiration. You have to go after it with a club." - Jack London
Creating a Inspirational Vision Board


A vision board is usually a poster board that you paste or collage images that you've torn out from various magazines. It's a fun way to learn about your desires and dreams and creating one is one of the quickest ways that I know to tap powerfully into your creativity!
Action Leads To More Creativity


Creative slumps can be intimidating. Where do you start and what do you start on? And what if you don't feel like it? Learn how taking action leads to increased motivation, ideas and creativity.
BellaOnline´s Inspiration site


Join Deanna Joseph for a dose of inspiration in your life.
Changing Surroundings Inspires Creativity


Have a block in your creative process? Try taking a break in new surroundings and see how you're inspired!
Dreams and Creativity


BellaOnline´s Dreams Site contains many examples of how creativity, inspiration, and ideas come to us through our dreams.
Easy Valentine's Day Recipes


Looking for some easy ideas for a Valentine's Day meal? There are so many easy Valentine's Day Recipes. Anything from Sweetheart Cherry Pies to Toasted Bacon and Egg Hearts could be on the menu. But no Valentine's Day would be complete without a love potion, check out the easy Valentine's Day recipe
Enhancing Your Creative Ability


Everyone is creative! If you don´t believe this, try the advice in this article to enhance your creative ability in the easiest way.
Etsy.com - creativity outlet


Etsy.com - this is the third in my series of articles about outlets where you can display and sell your creations if you wish.
Favorite Creative Activities From Childhood


Remember the fun creative activities of childhood? Here are some ideas for revisiting these activities and bringing fresh energy to your creativity!
Fun and Interesting Activities for Couples


Looking for some interesting and fun activities for couples? Then look no further. These fun activities aren¡¦t just for couples though, they can also be enjoyed by a group of friends as well.
How To Overcome Creative Blocks


When you are blocked creatively it is very frustrating! Fortunately there are ways around, up and over those blocks and techniques that will get you back into your creative zone.
Organizing Your Creative Ideas


Do you sometimes feel that you either have a lot of ideas or none at all? This article shows you the steps to organize your ideas and follow through on them.
Rejection turned Success Interview


Have you worked on a project, only to have the project rejected even though you knew it had potential in the right hands? Do you still dream about that project and others, but haven't done anything with them? If your answer is yes to any one or both of those questions, this interview is for you.
Starting from scratch


What if everything you regularly use to create was wiped out and you had to start from scratch? Recently, we�ve had to do just that. An electrical fire consumed our studio and everything in it. Here�s my advice and thoughts on how to start over and how to prioritize if you�re just beginning
Stress and Creativity


Stress can affect creativity adversely or it could be the catalyst to change. Howe you deal with your stress is a form of creativity.
The Creation Station Newsletter Sign-Up


The Creation Station, the creativity newsletter, will bring you many new and different ideas that will inspire you; help you get to know yourself better, boost your creativity and just have fun. Creativity is a skill that can be learned and practiced. Let's learn together.
Who do you create for?


Who you create for? This article will explore the various answers and how they could sabotage your creativity.
Editor's Picks Articles
Top Ten Articles
Previous Features
Site Map
Content copyright © 2018 by . All rights reserved.
This content was written by . If you wish to use this content in any manner, you need written permission.
Contact Jana Taylor for details.