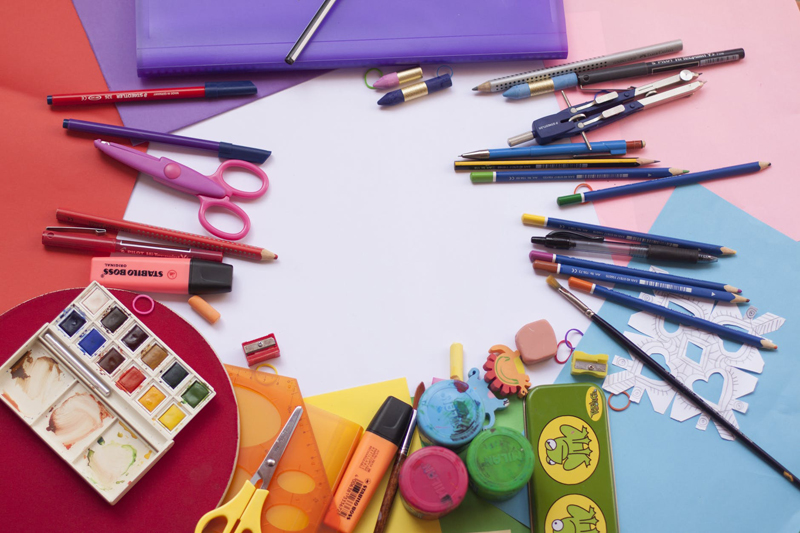 Just a few things to help you in your creative life!
5 Ways to Foster Creativity During Busy Times


Learn to foster your creativity despite the busy times in your life. All is not lost if you can't find the time (or energy!) to create in the present moment. Read on for ideas to help keep your creativity intact despite chaos.
Brainstorming with Bubble Diagramming


When creative writing, bubble diagramming helps you brainstorm ideas before transferring ideas to your final piece.
Capture Ideas with an Idea Book


Who doesn't love a great idea? But all too often, by the time we can write it down, the idea has vanished into thin air! Follow the easy process in this article for choosing and keeping an Idea Book.
Doodling For Fun And Relaxation


Doodling is sometimes overlooked because of its simplicity, but don't be fooled! Doodling is both creatively rewarding and relaxing. Fun and easy, doodling is worth a try!
Fun and Interesting Ways to Boost Creativity


The forms of creativity are endless. Everyone has creative ability. Given enough time, experience and freedom anyone can cultivate and encourage creative ability. But at times ideas can dry up. Boredom and/or frustration can set in. There are many ways to stimulate latent creativity. It can be a
Just Get Started

Many of us suffer from repeated and long term periods of creative block. I've learned over the years that sometimes just getting started is the best way to generate powerful creative breakthroughs!
Learn 3D Computer Animation


Have you every wondered how they make such amazing worlds come to life in movies such as "Avatar" and the "Shrek" series? Would you like to try your hand at making your own animated movies? Let's take a look behind the scenes and give it a try ourselves!
Meditation and Creativity


Do you meditate? Have you thought about it but need a little more motivation to get started? Read on to learn more about how a regular meditation practice can enhance your creativity.
Myers Briggs Type Indicator Creative Person


The "creative" person in the Myers Briggs Type Indicator personality test falls in the INFJ category.
Photography


Bella Photography Site
Editor's Picks Articles
Top Ten Articles
Previous Features
Site Map
Content copyright © 2018 by . All rights reserved.
This content was written by . If you wish to use this content in any manner, you need written permission.
Contact Jana Taylor for details.