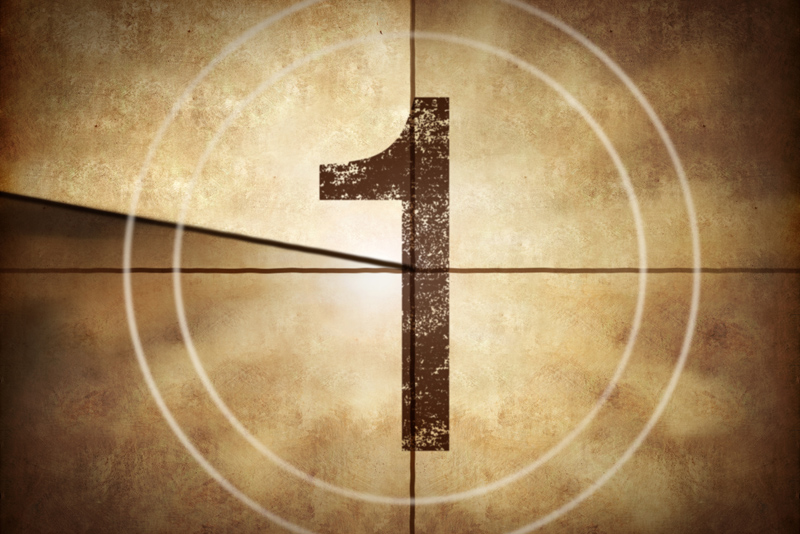 For the latest news in the world of television, check out these articles on new shows, cancelled shows, and other updates.
2005 New Year's Eve Television Specials Offer Variety of Entertainment


For those opting to welcome in 2006 at home, several networks are offering specials featuring musical guests, countdowns and the famous Times Square ball drop.
24 Set To Debut Season Six in January 2007


The Emmy-winning show has a lot up its sleeve when it returns for another day in the life of Jack Bauer.
ABC Says Goodbye To Alias


The network has announced that the show will end its run at the end of its fifth season.
Alanis Morissette To Guest On Nip/Tuck


The singer will be acting in a three-episode arc on the provocative TV series this season.
Ashton Kutcher to replace Charlie Sheen


Ashton Kutcher replaces Charlie Sheen on the stalled "Two and a Half Men" sitcom. Will you watch?
Bill Clinton to Appear on Jon Stewart Show


Bill Clinton will be a guest on "The Daily Show with Jon Stewart" on September 16th.
Bravo Launches Weekly Cooking Series Online


The cable network tries a new symbiotic promotion to coincide with the new second season of their hit show Top Chef.
Carrie Fisher One Woman Show Debuts Dec 12


Wishful Drinking, Carrie Fisher's hit one-woman show comes to HBO as a feature-length documentary, debuts December 12.
Comedy Central Hosts Thanxgiveaway Wiikend


Comedy Central will air four days of programming in celebration of the Thanksgiving holiday, beginning November 25 through November 28.
Comedy Central launches OnionSportsNetwork.com


Comedy Central and the Onion announce multi-platinum partnership with the launch of onionsportsnetwork.com.
Comedy Central records hottest summer in history


Comedy Central records hottest summer in history with record ratings and delivery.
Comedy Central Renews The Colbert Report and Mind of Mencia


The network gives a greenlight to two of its hot properties.
Comedy Central Roasts Donald Trump next spring


Comedy Central banks on Donald Trump, hosting a roast in the spring.
CSI Axes Two Key Castmembers


Hit tv show CSI and its parent network CBS played hardball Friday by firing two cast members in a contract negotiation dispute.
CTV discusses polygamy raids


CTV talks about the women and children of polygamy and the Yearning for Zion Ranch, a religious cult led by Warren Jeffs.
Desperate Housewives Actor Fired


Naughty behavior may be acceptable for the characters on the hit ABC show, but obviously not for the actors that play them.
Disney, ABC & Apple Announce Deal to Sell TV Shows Online


ABC and its parent company Disney have announced a deal with Apple to sell episodes from several hit shows, including "Desperate Housewives" and "Lost", online through iTunes.
Does Glee make parents furious?


Glee TV show is a hit with teens, but is getting mixed reviews from parents. The music is hot, but the constant stream of sex talk is not.
Former Model Judge Janice Dickinson Gets New Show


She may have spent the year getting ousted from America´s Next Top Model and living the Surreal Life, but Janice Dickinson is returning to television next year in her own show.
Glee Season 2 on DVD


"Glee" Season 2: Volume 1 hits store shelves on January 25, 2011.
Grey's Anatomy Star Confirms To People He's Gay


Once again the weekly magazine has decided to out another celebrity. The real question is does it matter if an actor´s gay?
Halloween Costumes Based on TV Shows


Are you inspired by your favorite TV shows to create unique Halloween costumes? Need help? We found a great site to get you started.
HBO Documentary Chronicles Down Syndrome Marriage


An HBO Documentary chronicles the event-filled first year and beyond of a marriage between adults with Down Syndrome, debuting on October 14 during National Down Syndrome Awareness Month.
HBO Documentary Films Aquires US TV Rights


HBO documentary films acquires US TV rights to public speaking, spotlighting Fran Lebowitz.
HBO Documentary Lineup for 2011


Check out HBO Film's lineup for documentary's during the first half of 2011.
HBO Latino Presents Campaign


HBO Latino presents "No Es Lo Mismo" campaign in celebration of Hispanic Heritage month.
HBO offers Bored to Death on iPad


HBO to make Season 2 premiere of comedy series Bored to Death available via HBO's IPAD application and other digital outlets.
Jack Bauer Complete Series on DVD


Become Jack Bauer and experience his longest day in the "24" Marathon Challenge for $10,000...and buy the DVD collection while you're at it.
Jane Lynch's Music Entertainment


Glee's award-winning Jane Lynch promotes Music Education in America.
Jericho Gets Full Season Order From CBS


The post-apocolyptic mystery series has passed the first hurdle - it will live out the entire season.
Jon Stewart Hosts Autism Education Concert


Jon Stewart hosts Comedy Central's on-air charity special "NIGHT OF TOO MANY STARS:AN OVERBOOKED CONCERT FOR AUTISM EDUCATION" with live wrap-arounds from Los Angeles on Thursday, October 21st at 9:00 P.M. ET.
Kilbourn's Defection Leaves CBS In a Lurch


Late Late Show host Craig Kilbourn´s abrupt announcement last week that he wouldn´t be resigning his contract takes on new urgency for CBS to find a replacement as it seems his last show may be sooner than thought.
Laurence Fishburne stars in Thurgood February 23


HBO Films' special presentation of George Steven Jr.'s play "Thurgood", the acclaimed one-man show based on the life of civil rights pioneer and Supreme Court Justice, Thurgood Marshall, starring Laurence Fishburne, debuts February 23, 2011 on HBO during Black History Month.
Lifetime Gets Some Desperate Housewives


The series gets a second life on the cable network for years to come.
Lost Makes Good On Promise To Kill Off Another Character


The hit ABC series offered a few red herrings as to who would die, but in the end, it was another major character who bit the bullet.
March of Time 75th anniversary


The famous March of Time series celebrates its 75th anniversary with star-studded special events and television showings this month and next.
Mariah Carey coaches American Idol hopefuls


Mariah Carey mentors the last seven American Idol contestants. A closer look at the fairness of gender comparision.
My Trip to Al-Qaeda on HBO in September


"My Trip to Al-Qaeda", combining documentary and stage performance footage, chronicals Pulitzer Prize-winning journalist, Lawrence Wright's exploration of modern terrorism when it debuts September 7 on HBO.
Nip/Tuck Pulls In Major Guest Stars For Fourth Season


One of the hottest series on television amps up the heat by bringing in a myriad of guest stars for its upcoming season.
Onion Sportsdome premiers on Comedy Central Jan 11


"Onion SportsDome" premiers on Comedy Central January 11, 2011.
Real Time with Bill Maher returns Sept 17


Real Time with Bill Maher returns from hiatus and resumes its eighth season on Friday, September 17 on HBO.
Showtime's 'The L Word' Loses a Major Character


The storyline has been pointing in this direction for a while, but it still came as a blow to me. Warning, this does contain some show spoilers.
Showtime's New Series 'Dexter' Is Dark But Intriguing


A series about a man who is a forensic cop by day and a serial killer by night isn´t for everyone. But this edgy new series shows promise.
Sign Up for the Entertainment News Newsletter


Are you looking for entertainment news updates delivered right to your email inbox? If so, sign up for the Entertainment News Newsletter from BellaOnline.com!
Smash Hit 'Nip/Tuck' Debuts New Season


When it debuted last summer, Nip/Tuck heated up the television airwaves with its controversial subject matters and graphic depictions of plastic surgery. It got people talking and it´s back this week with the second season debut.
Spend New Year's Eve With Bette Midler


Bette Midler's The Showgirl Must Go On" debuts New Year's Eve, exclusively on HBO.
The Benson Interruption Begins Oct 28


Kanye's got nothing on him! See Doug Benson interrupt the best of them when "The Benson Interruption" premieres on Thursday, October 28th at midnight.
The LOST finale - did the writers get lost?


After 6 years of watching LOST, were you left satisfied or frustrated?
The West Wing to Air Presidential Debate Live


NBC´s political drama takes a page from real life politics by airing this week´s Presidential debate live.
Time Warner Talks About Forming a Hits Channel


The cable company would offer repeats of current hit shows for a small fee to subscribers.
U2 To Take Over Conan O'Brien Show Tonight


Conan O´Brien is known for featuring great musical acts on his late-night talk show. But tonight, he hands over the entire show to the rock band U2.
Ugly Americans Renewed For Second Year


Comedy Central's "Ugly Americans" has just been renewed for a second season, featuring zombies, werewolves and vampires. Don't get too excited just yet...the new season doesn't start until June 2011.
Walking Dead Season 1 on DVD


Anchor Bay Entertainment releases "The Walking Dead: The Complete First Season" on DVD and Blu-ray on March 8, 2011.
WB Network Cancels Long-Running 7th Heaven


The network has announced that the saga of the Camden family will come to an end this spring in the series´ tenth season.
Will & Grace Ushers In Eighth Season Live


In what is being touted as the show´s last season on-air, NBC´s smash hit Will & Grace will have its season premiere airing live tonight.
Editor's Picks Articles
Top Ten Articles
Previous Features
Site Map
Content copyright © 2018 by . All rights reserved.
This content was written by . If you wish to use this content in any manner, you need written permission.
Contact Trina Boice for details.