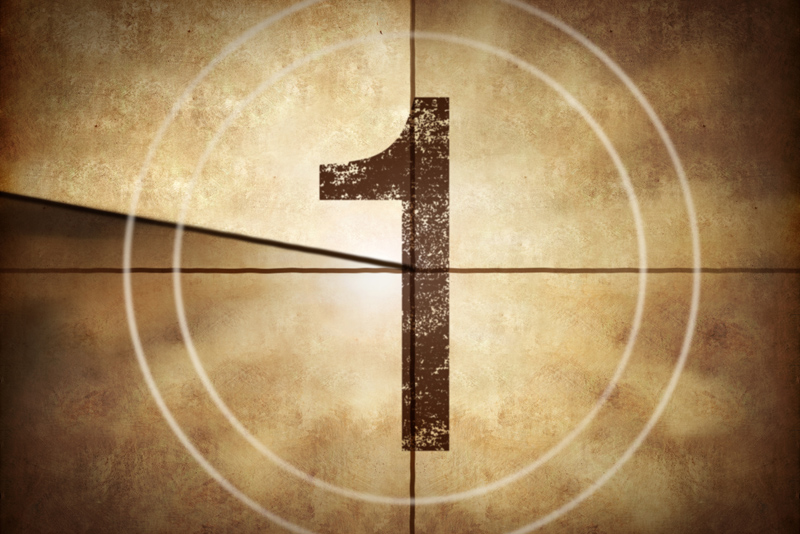 This section will feature actor announcements and news and movie releases and reviews.
'Tis the season for Four Christmases?


One of the holiday films this year is Four Christmases, starring Reese Witherspoon and Vince Vaughn, a movie about family obligations during the festive season.
47 Ronin movie remake


After many books and movies have told the Japanese story of the 47 Ronin, along comes another version in a 3D CGI film.
A Shine of Rainbows floats onto DVD March 15


A Shine of Rainbows floats into stores on DVD March 15, 2011.
Academy Award Win Spikes Sales For 'Crash'


It nabbed "best picture" honors and the next day, saw sales go through the roof.
Amanda Seyfried shines in Red Riding Hood


Amanda Seyfried is the bright star in the gloomy Red Riding Hood movie that hit theaters last weekend.
Amazing Spider-Man 2 opens


The Amazing Spider-Man 2 opens this weekend to the great pleasure of toddlers dressed in costume and comic book fans.
Amy Adams shines in Big Eyes


Amy Adams is mesmerizing in Big Eyes, receiving a Golden Globe and movie fans.
Bangkok Adrenaline on DVD October 12


Bangkok Adrenaline from Image Entertainment races onto Blu-ray and DVD on October 12th.
Blindness opens in Canada tomorrow

Blindness opens in Canada tomorrow


Julianne Moore and Mark Ruffalo star in Blindness, a story that asks, "in a world gone blind, what if you were the only one who could see?"
Box office shows monster sales for Godzilla


Box office sales show that Godzilla is still a successful monster franchise.
Captain America sequel is a marvel


Captain America: The Winter Soldier thrills Marvel fans and newbies alike.
Captain Phillips rises the tide


Even if you remember the news story from 2009, you'll feel like you're experiencing the dramatic hijacking of the Maersk Alabama for the first time.
Casey Affleck in the Spotlight


Casey Affleck, younger brother of Ben Affleck, has been a supporting actor throughout his mainstream career This year, he is stepping out and getting the attention normally received by his older brother.
Casino Royale Producers Cast Three More Roles


The next James Bond film now has a Bond Girl, a villian and more -- which is good, since shooting has already started.
Cate Blanchett Takes Blue Jasmine to the Awards


Cate Blanchett just won a Golden Globe for Best Actress in Blue Jasmine as Oscar buzz swirls around her. Find out what the movie is all about.
Chicken Little Rules the US Box Office Roost This Week


In a week that saw only two new movies open, it was a plucky chicken that took top honors at the US box office this weekend.
Conviction On Blu-ray Feb 1


Experience the unbelievable true story of "Conviction" on Blu-ray February 1, 2011.
Da Vinci Code Filmmakers Allow Religious Critics of the Book a Place To Speak


Most movie studios would avoid any controversy associated with the book, but Sony is giving critics a chance to speak online.
Dances With Wolves on Blu-ray Jan 11


Dances With Wolves celebrates 20th anniversary by releasing Blu-ray version January 11, 2011.
Dear Mr. Gacy on Blu-ray and DVD Dec 14


Imagine becoming pen pals with one of the most notorious serial killers of the 20th Century. Dear Mr. Gacy comes out on Blu-ray and DVD on December 14, 2010.
Despicable Me 2 will make you laugh


Despicable Me 2 does justice to the original blockbuster that became the tenth biggest animated motion picture in U.S. history.
Disney's Maleficent offers magic


Disney's Maleficent introduces an elegant, sexy villain to a new generation.
Documentary Teenage Paparazo Debuts Sept 27


Adrian Grenier turns the cameras on the paparazzi in the documentary "Teenage Paparazzo", debuting September 27 on HBO.
Enjoy your movie with RunPee


Do you ever wish you could pause a movie at the theatre, before you run to the washroom? You won't have to miss another great part of a movie again with this good news!
Fresh Friday films


Looking for something to do on a Friday night? Check out one of these films at your local movie theatre for some fun and entertainment!
Gravity drops after first weekend


Despite glowing reviews, box office numbers dropped quickly after Gravity's impressive opening weekend.
Guardians of the Galaxy garners new Marvel fans


"Guardians of the Galaxy" is the funniest Marvel movie to hit the big screen, winning new fans.
Hail Caesar! movie review


The Coen brothers bring us another comedy filled with celebrity cameos, gags, and laughs.
Harry Potter and the Order of the Phoenix Film To Start Production


Harry Potter and the Goblet of Fire is barely out of the theaters, but Warner Bros. is already beginning production on the next film in the series.
Harry Potter Burns Up the US Box Office For A Second Week


The latest in the boy wizard´s celluloid adventures and the Man In Black biopic both blew away the competition despite six new opening movies.
Harry Potter Mania Works Its Magic At This Week's US Box Office


It comes as no surprise that the latest installment in the boy wizard´s saga came in first at the US box office this weekend. But what was a surprise is just how strongly it dominated ticket sales.
Headliners Cast in Upcoming Halloween Movie Remake


Director Rob Zombie has announced casting has been completed for the lead roles of Dr. Loomis and Michael Myers in his version of the classic horror film, Halloween.
Hot flicks for Friday nights


Check out more on Quantum of Solace and Bolt, two films opening tomorrow and next Friday.
How to find success in 2011?


How are you going to find success in 2011? This movie might show you how or just be a fun flick.
Hunger Games Catching Fire announces next 2 films


Hunger Games Catching Fire is now out on DVD! Read this movie review for information on when the last two installments of the popular franchise will come out.
I Frankenstein Disappoints and Delights


I, Frankenstein disappoints true Mary Shelley fans, but delights dystopian special effects fans.
Into the Storm wows with special effects


If you want to see amazing special effects and don't mind a small plot, then the disaster movie Into The Storm may be right up your tornado alley.
Jessica Simpson Signs for Baywatch Movie


The budding actress will step into a role made famous by another blonde bombshell.
Joan Rivers: A Piece of Work


A look at Joan Rivers, her new movie, and her plastic surgery.
Lady Bird movie review


Lady Bird just won Best Picture in the Comedy/Musical category at the 2018 Golden Globe Awards. Was the award deserved? Read this movie review to see if you agree or disagree.
Last Vegas now on DVD


Do you like seeing movies as soon as they hit theaters or do you prefer to rent them when they come out on DVD? Check out the movie review for Last Vegas, which just came out on DVD this week.
Les Mis Should Be Rated R


While receiving glowing reviews and huge box office sales numbers, was Les Miserables given the correct movie rating?
Megan Fox fired from Transformers 3 movie


She's the hottest thing in Hollywood right now, but she just got fired. She says she quit.
Monster's University gets an A


Monster's University gets an A for the collegiate-themed prequel to Pixar's Monster's Inc.
Movie I AM previews in US churches


A powerful and modern telling of the Ten Commandments arrives on DVD November 2nd, after first being previewed in hundreds of churches across the nation. I AM is a movie released by Twentieth Century Fox to shake things up.
Movie releases this week


Check out these titles opening in select theatres tomorrow.
Mr. Peabody takes TV to Big Screen


If you loved the old Rocky & Bullwinkle TV show, you'll get a kick out of seeing Mr. Peabody and Sherman on the big screen in their newest animated film.
Muppets Most Wanted review


The Muppets 7th sequel takes them to Europe in a "Most Wanted" heist, filled with gags, songs, and cameos for every taste.
My Bloody Valentine remake in theatres


Read more about the latest slasher flick, a remake of the 1981 Canadian movie, My Bloody Valentine.
Need for Speed races to the screen


Need for Speed races into movie theaters at the great pleasure of gamers.
New Villian Cast For X-Men 3 Movie


A virtually unknown Asian actress has been cast as the newest member of Magneto´s Brotherhood of Mutants.
Noah movie surprises audiences


The trailer for the new Noah movie leaves out surprising elements of the movie, including rock people that remind viewers of the Transformers movies and a story line that doesn't match the Bible.
Opening weekend at the movies


Check out some of the latest films opening this weekend.
Oscar Buzz surrounds Amy Adams


Oscar buzz is already escaping the lips of fans who love her newest movie "Arrival."
Pacific Rim makes a big splash


Pacific Rim makes a big splash in theaters as the summer's newest popcorn blockbuster.
Planes Drops Below Disney Heights


Disney's newest animated film about planes is loved by little ones and plane lovers.
Pompeii features ash and cheese


The newest disaster movie, Pompeii, seeks to fill in the details of city life when Mount Vesuvius erupted in 79 AD. It's cheesy and fun for disaster-movie lovers.
Pre-book White Wedding on DVD Dec 28


A delightful marriage of comedy and calamity, "White Wedding", available on DVD and Blu-ray January 25, 2011. Pre-orders began December 28, 2010.
R.I.P.D dies at box office


R.I.P.D. receives poor reviews from critics who believe it should die and rest in peace.
Raging Bull smashes onto Blu-ray on Jan 11, 2011


Raging Bull smashes onto Blu-ray on January 11, 2011.
Ramona and Beezus on DVD in Nov


A heart-warming story of sisterhood, starring Selena Gomez and Joey King, arrives just in time for the holidays on DVD and Blu-ray Disc on November 9.
Red 2 packed full of action and laughs


Red movie lovers will love seeing their favorite quirky characters come together again for an action-packed, tongue-in cheek sequel this weekend.
Religious Freedom Goes to the Movies


The new movie Cristero War introduces a new generation to what religious freedom means.
Saving Mr. Banks Has Disney Magic


Saving Mr. Banks has Disney magic that makes you shed a tear and sing at the same time.
Sharktopus on DVD and Blu-ray March 15, 2011


Anchor Bay Entertainment lands Syfy Channel sensation "Sharktopus". DVD and Blu-ray will hit stores March 15, 2011.
Something in the City Receives Terrible Reviews


Sarah Jessica Parker's new sequel is receiving horrible review, but gal pals are still flocking to celebrate girlfriends. X in the city 2.
Sully movie review


Movie review of "Sully" from a mom's perspective.
Super 8 is Super


J.J. Abrams' "Super 8" claims number 1 at the box office this weekend with charming characters and a cool alien. Will you go see it?
The Book Thief Displays Courage Beyond Words


The New York Times bestselling book The Book Thief offers a hidden gem in the film playing on screens now.
The Butler features Civil Rights evolution


In honor of Martin Luther King Jr Day, today's movie review features the evolution of Civil Rights in the United States.
The Fault in Our Stars Shines


The best-selling book, The Fault in Our Stars, by John Green shines as a summer chick-flick.
The Hessen Conspiracy released on DVD Jan 11


Anchor Bay Entertainment's thriller, "The Hessen Conspiracy", starring Billy Zane and Lyne Renee, gets released on January 11 on DVD.
The Little Rascals Saves the Day goes to DVD


The newest film in the Little Rascals franchise goes straight to DVD this week.
The Secret Life of Walter Mitty movie review


Ben Stiller's inspired version of The Secret Life of Walter Mitty will have you renewing your passport and brushing the dust off your bucket list.
The Ugly Truth gets ugly reviews


This year's latest romantic comedy, The Ugly Truth, has critics yawning and wondering when some "fresh" material will kick in.
The Wolverine movie does X-Men proud


The Wolverine satisfies fans of the X-Men comic books, as well as action-movie lovers.
Thor 2 Hammers the box office


Thor hammers into theaters this weekend, receiving mixed reviews.
Three Billboards Wins Best Picture 2018


Three Billboards Outside Ebbing, Missouri wins Best Picture 2018 at the Golden Globe Awards. See this movie review to decide if you think it deserved it.
Tom Clancy introduces Jack Ryan prequel movie


Tom Clancy's popular spy character Jack Ryan is featured in Shadow Recruit in a prequel flick that will get your adrenaline going.
Transcendence looks at A.I.


Transcendence hit movie theaters and sparked conversations about the role of technology in humanity. What do YOU think it should be?
U.S. Box Office Results For the Weekend of February 18, 2005


Heaven and Hell put up a strong fight at this weekend´s box office, but in the end, love was triumphant for the second week in a row. Read on to find out who made the top ten among ticket buyers in the U.S.
Unhinged movie review


Has our world lost all civility? Russell Crowe's newest movie is extreme, yet offers a reminder to be more kind and patient with each other, especially during this crazy pandemic. Read on for a movie review of "Unhinged".
Val Kilmer's GUN on Blu-ray and DVD Jan 4


"Gun" with 50Cent and Val Kilmer comes to Blu-ray, DVD and digital download on January 4.
Vampires Suck


Trina Boice, vampires, Bella, Edward, Twentieth Century Fox, melodrama, Jason Friedberg, Aaron Seltzer, Ken Jeong, Scary Movie, The Hangover, Blu-ray, disc, spoof, movie, Jacob, Twilight, gag reel.
What does San Andreas teach us about preparedness?


What can we learn about emergency preparedness from the movie San Andreas?
White House Down...Again


The White House is under attack...again. If you saw "Olympus Has Fallen" a few months ago, compare the two as an excuse for another tub of buttery popcorn.
Why Vampires Love Bella Online


Bella Online takes a comical look at why Eclipse and vampire fans love to read our web site material.
World War Z Movie Review


World War Z is a fun popcorn summer blockbuster that will get your pulse going.
Editor's Picks Articles
Top Ten Articles
Previous Features
Site Map
Content copyright © 2018 by . All rights reserved.
This content was written by . If you wish to use this content in any manner, you need written permission.
Contact Trina Boice for details.