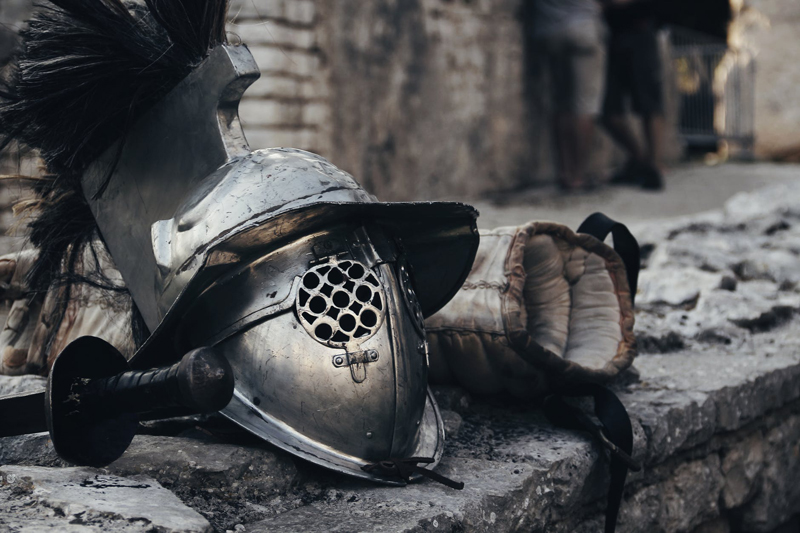 Helpful advice for new role-players.
Adding Character with Traits and Behavior


Three aspects to incorporate into your character to give it more playable depth.
Buying RPG Dice


If you're new to role playing, you'll need some RPG dice. The sheer variety of dice might be daunting, so we'll talk about the different sorts of dice available, and where to get them.
Characters Spreading Themselves Too Thin


There's no "I" in team. Adventuring parties generally consist of more than one or two people for good reason. Through diversification, the whole becomes greater than the sum of it's parts. Here is a rundown of why that happens.
Noncash Treasures for Player Characters


Riches don't consist strictly of coins. Don't gloss over all wealth as money – instead, view it as a way to enrich the verisimilitude of your campaign world. Add some complexity to those hoards! People can be rewarded with items, service or land just the same.
Party Leadership and Alternative Options


Each group needs their leader. Some leaders really drag the group down, though. How do you decide which player should take the hot seat? Arbitrary selection rarely fixes the issue. Through examining what the leader is supposed to do this article offers a short and sweet solution for your party.
Searching For The Perfect RPG


Beauty is in the eye of the beholder and RPGs aren't any different. The perfect RPG for you probably won't be the perfect one for me. When you find the best one for you and your group all others will pale by comparison. Here's a few key differences to get you started.
Solo Adventuring In RPG Campaigns


What's it like gaming with a small group? More precisely, what's it like gaming with one player and one DM? I've had the chance to play and run this type of game many times and I can tell you, it's got ups and downs. Precisely which ups and downs are what this article describes.
Unusual Equipment and Magic Items


While the rulebooks house many varieties of items, the fantasy genre itself houses many more. Authors can make their own weapons and armor with little more than an initial thought but RPG groups require more foresight. Necessity being the mother of invention, how does your group fill their needs?
Using Numerology to Round out Character Creation


Numerology, the system of using the numbers in one's name and birthdate, can help new and experienced players alike when designing character archtypes and personalities during character creation.
Editor's Picks Articles
Top Ten Articles
Previous Features
Site Map
Follow @rpgbellaonline
Tweet
Content copyright © 2018 by . All rights reserved.
This content was written by . If you wish to use this content in any manner, you need written permission.
Contact Leif Sutter for details.