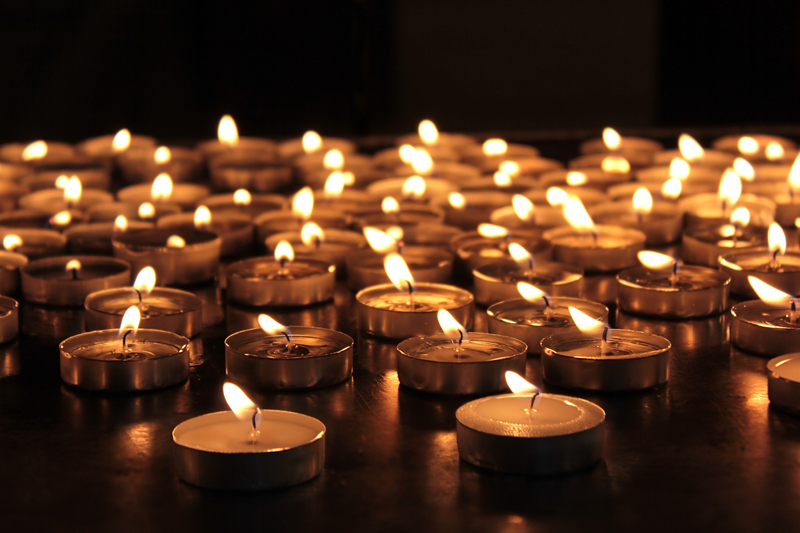 Learn about ritual tools, such as the athame and chalice, and the Wiccan altar.
Acquiring Too Many Wiccan Accessories


When we first discover the Wiccan path, our enthusiasm can lead us to acquire way too many accessories. Can too much materialism distract from the spiritual? Find out how to scale back if your instincts lead you toward minimalism.
Book of Shadows Versus Book of Mirrors


Think of your Book of Shadows as a cookbook and your developing Wiccan skills as recipes to be written down and organized. Your Book of Mirrors is your personal journal, which details the results of practicing those skills.
Do We Need Ritual Tools


Do Wiccans and pagans need ritual tools such as the ones Gerald Gardner specified? No, but they can be a huge advantage for two reasons.
Do You Need a Portable Altar


There are many reasons why you might need a portable Wiccan altar, and there are many ways to create one.
How to Choose Your Wiccan Wand


The wand is one of the four ritual tools found on a traditional Wiccan altar. Thanks to the Harry Potter books and movies, everybody nowadays knows about wands. Just as shown in those books and movies, the wand is used to channel, focus, and direct psychic energy.
My Ritual Tools


Ritual tools are an important part of our spiritual life. If you are a solitary practitioner, you might be wondering what others have chosen and why. Here are my ritual tools. Remember, I practice Wicca with a strong Asatru flavor.
Starting Your Book of Shadows


When choosing the format for your Book of Shadows, you want something easy to maintain and well-organized for useful retrieval of information. Otherwise, there are as many unique ways to build a Book of Shadows as there are Wiccans.
Types of Wiccan Altars


There is no best way to put together a Wiccan altar, which will be as unique as the Wiccan who creates it, but here are the three most common types.
Use a Wand Or Athame


The athame and the wand are both phallic symbols used for similar purposes in Wiccan rituals and spellwork. If you must choose, which one should you get? That depends on you and your associations with each ritual tool.
What Are the Wiccan Ritual Tools


Wicca founder Gerald Gardner borrowed the ritual tool tradition from ceremonial magic. As you learn about the ritual tools of Wicca, you can make informed decisions about whether each tool fits into your spiritual practice.
Editor's Picks Articles
Top Ten Articles
Previous Features
Site Map
Content copyright © 2018 by . All rights reserved.
This content was written by . If you wish to use this content in any manner, you need written permission.
Contact Ro Longstreet for details.