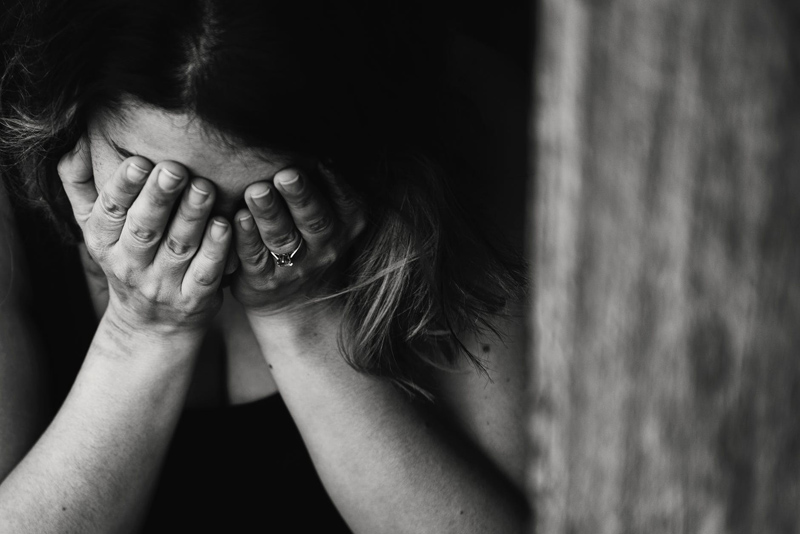 This area will discuss how to start healing from child abuse, whether you are a child or adult. The healing journey out of darkness and into the warm, white, healing light is one of incredible self-di
Affirmations


Affirmations are positive statements that can help to rebuild the self-esteem of the survivor of child abuse. These statements can also help the survivor to reframe the way they think so they are no longer controlled by negative thoughts and statements.
Banana Split Emergencies


A Banana split emergency is something you do when the journey is rough.
Book Review Breaking the Chains of Abuse


Book review of Breaking the Chains of Abuse by Sue Atkinson
BOOK REVIEW: VOICES OF HOPE


BOOK REVIEW: Voices of Hope is a gem of a book written for children who have been subject to abuse and trauma with a distinct African flair for storytelling and beautiful illustrations by children.
Book Reviews


Reviews of books that cover the many different aspects of healing from child abuse.
Broken Hearts


There are so many adult survivors of child abuse in our society. Many of them have never even whispered of what they have endured as a child. How can adult survivors of child abuse heal their broken hearts?
Create Yourselves


This article is geared towards those that are adult survivors of childhood abuse. While no longer children, those of us that have experienced childhood abuse of any kind, will eventually feel those painful memories and be forced to confront them.
How to Transform Abuse

How to transform abuse into a positive. Yes, you can!
Is It Dwelling or Healing?


When we attempt to process through the abuse we endured as children, is it dwelling on the abuse or healing from it?
It´s OK to Feel the Hurt


Many survivors of child abuse struggle with allowing themselves to feel the painful emotions of their past. However, healing cannot take place until the survivor begins to confront their painful emotions and process through them.
Journaling


Journaling can be an effective tool in the healing process. Learn more in the articles listed here.
Letting Go


Survivors are often told to let it go. However, a survivor cannot truly heal until they confront their past. Read this article for more on this topic.
Movie Reviews


Here is a listing of movies dealing with different aspects of child abuse.
Music/Audio Reviews


Here is a listing of reviews of audio media dealing with child abuse.
My Review of,


Kelly Clarkson´s song, "Because of you," has many people sharing thoughts on what the meaning is behind the song. This article is my viewpoint on the song.
Please Tell! Book Review


Nine-year-old Jessie shares her abuse story in hopes of helping other children who live in fear of telling other adults about the horror they´re living in.
Reflections


Reflecting is an aspect of self-care, because we can either use it to care for ourselves, or to further wound ourselves. This article talks about the topic of reflections.
Review of Dangerous Intentions


The movie titled, "Dangerous Intentions," is about a woman and her child fleeing constant dangers from their abuser.
Searching for Angela Shelton Movie Review


One woman goes in search of others who share her name and finds herself on a journey of healing. This inspiring documentary will empower survivors of childhood sexual abuse.
Sexual Abuse and Insomnia


It is not unusual for adult survivors of child sexual abuse to have difficulty as darkness closes in at the end of the day. The survivor may not feel safe as the world becomes dark and shadowy. Yet, one can learn how to make their world feel safer by trying some of the following ideas.
Succulent Wild Woman Book Review


Author SARK shares her personal abuse story and her belief that creativity healed her. She gives advice that empowers women in their own healing journeys.
The Healing Power of Horses in Abuse Cases


The Healing Power of Horses in Abuse Cases is relatively unknown. This article serves to explain what interaction with horses is so as to enable you to consider interaction with horses; either on its own or in conjunction with conventional therapy.
The Pain Lingers


The pain that comes from child abuse can linger for years after the abuse is over.
The Process of Reclaiming


This article is about reclaiming those things in our lives that we once loved to do. It is also about reclaiming those parts of our being that were lost during the abuse we endured as children.
Victory over Abuse


Victim of Abuse. Survivor of Abuse. Terms to describe abuse victims and survivors that are living half lives because of abuse suffered. What about Victory over Abuse? Do you want to be a survivor of abuse for the rest of your life or do you want Victory over the Abuse?
Women Addicted To Bad Relationships


My relationships are always filled with emotional and physical pain. Women Who Love Too Much by Robin Norwood is a must read for you
Editor's Picks Articles
Top Ten Articles
Previous Features
Site Map
Content copyright © 2018 by . All rights reserved.
This content was written by . If you wish to use this content in any manner, you need written permission.
Contact Erika Lyn Smith for details.