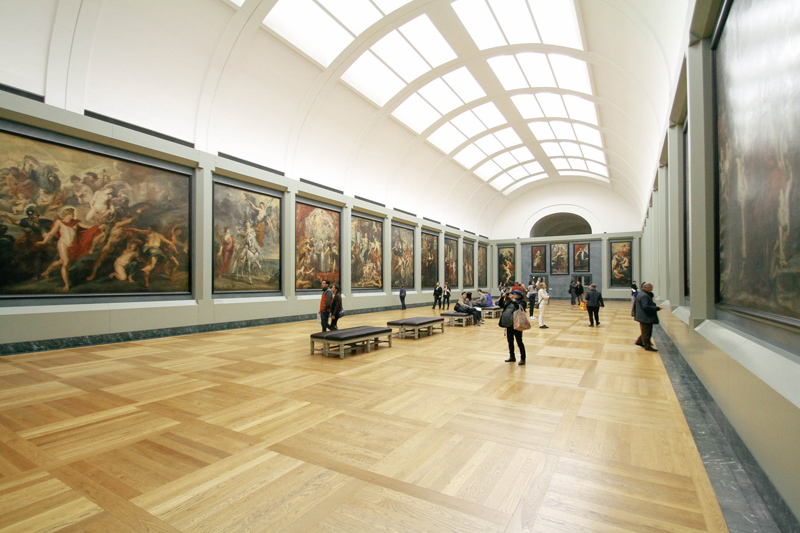 All of the articles here on the Museums Site are organized into categories. Browse through these categories to find the content you're looking for.
* General Museum Information *
A potpourri of museum-related subjects.
Antique Spotlights
In-depth articles on some of the artifacts you will see when you visit a museum.
Art Museums
Art museums exhibit paintings, sculptures, photographs, pottery, ceramics, textiles, and other works of art.
Books, Movies and TV
There are lots of books, movies, and TV shows that feature musuems in their story lines. Check out some of them!
Careers & Professional Advice
An educational and creative place like a museum needs a team of talented people to take care of all the unusual and priceless treasures there. Here are some resources to get you started!
Cemeteries
Collections Care
Learn about how to care for your precious heirlooms and preserve them for future generations to enjoy.
Education Programs
It used to be that Museum´s were dark, musty places where you could see shelves and shelves of artifacts in row. Not anymore! Museums offer a wide range of exciting education programs that bring his
Exhibitions
Read more about some outstanding museum exhibitions!
Historic Crafts
Museums often preserve historic crafts that would otherwise die out. Learn more about the everyday activities of past generations!
Historic Hotels
Why stay in a chain on your next vacation? Try a historic hotel instead! It will feel like you´re living in a museum!
History Museums
These museums use history to tell the story of a particular subject or community through artifacts, antiques, clothing, furniture, and paintings.
House Museums
Historic houses come in all shapes and sizes. There´s probably one near you -- check it out!
Maritime Museums
Open Air Museums
Sometimes called Living History Museums, these important historical sites re-create villages and towns, often with costumed interpreters explaining what life used to be like.
Preservation
Preserving the past by saving historic structures is an important part of the museum world. Each building tells a unique story that will be lost if it is torn down.
Professional Organizations & Resources
There are many different organizations you can belong to, both as a museum professional or just a vistor or museum supporter. Check out some of these and support the museum field!
Quirky Museums
There is a museum out there for just about everything! Check out some of the quirkiest!
Science Museums & Zoos
Science museums use models, hands on experiments, and other techniques to ignite our interest in the principles and laws of Science.
Special Events
All museums host special events to commemorate local history, national holidays, and important historical events.
Be sure to visit the
Museums Archives
for all the articles!
Editor's Picks Articles
Top Ten Articles
Previous Features
Site Map