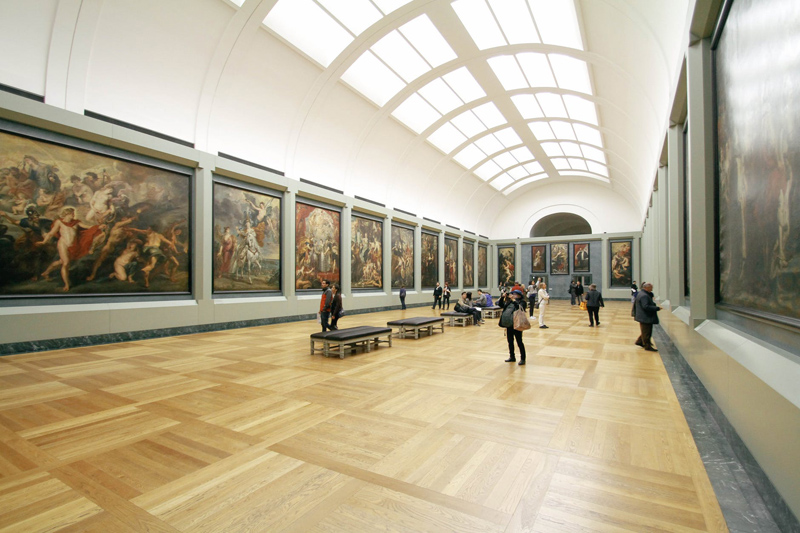 Read more about some outstanding museum exhibitions!
Building Exhibition Panels


There are many ways to construct exhibition panels in-house for temporary exhibits. Here are three options to consider in your museum.
Colleen Moore's Fairy Castle


In the 1920s silent film star Colleen Moore commissioned a magnificent miniature castle to raise money for children's charities. It is now on display at the Museum of Science and Industry in Chicago.
EXHIBIT REVIEW - Wedded Perfection


This amazing selection of bridal gowns spans three centuries and explores the culture and fashion of the American wedding.
EXHIBIT REVIEW -- Diana, A Celebration


What an awe-inspiring experience to see this fantastic exhibit about Princess Diana´s life!
EXHIBIT REVIEW -- Kimono as Art


If you're anywhere near Canton, Ohio, you need to check out this amazing exhibit of Itchiku Kubota´s work!
EXHIBIT REVIEW – Connecting to Your History


This exhibition explores the personal meaning of objects, why we save the things we keep, and how to preserve a variety of materials. It could be replicated in any history museum!
EXHIBIT REVIEW – Controversy


Five artifacts. Brief labels. Powerful message.
EXHIBIT REVIEW – Fashion Timeline


The permanent – yet ever changing – exhibition Fashion Timeline features iconic fashions from the world-renowned collection of the Kent State University Museum.
EXHIBIT REVIEW – Green Revolution


This new kind of traveling exhibition explores "green themes" that can help museum visitors and the planet become healthier!
EXHIBIT REVIEW – Norman Rockwell


This traveling show is a must-see. Is it coming to a museum near you?
EXHIBIT REVIEW – Once Upon a Dime


Did you know that tobacco, beaver pelts, and cocoa beans were once used as currency? This fun, educational traveling exhibit will teach you all about money!
EXHIBIT REVIEW – Something of Splendor


This Smithsonian exhibition of White House decorative arts features pieces that have never been displayed in a modern gallery setting before.
EXHIBIT REVIEW – The White House Garden


This traveling exhibition tells the story of the White House grounds, from Thomas Jefferson's original plans to First Lady Michelle Obama's vegetable garden.
EXHIBIT REVIEW – The Working White House


The Working White House provides a behind-the-scenes glimpse at the inner workings of the President's home. Is a museum near you hosting this traveling exhibit?
EXHIBIT REVIEW – Tying the Knot


As part of its efforts to revitalize interest in its collections, the Western Reserve Historical Society in Cleveland recently opened a new exhibition of wedding dresses called "Tying the Knot."
Princess Diana's Wedding Gown on Exhibit


This exhibition celebrating the life and work of Diana, Princess of Wales is on view in the United States once again! Learn more about the "People's Princess" at this fabulous exhibition!
PRODUCT REVIEW - Kodak PhotoTex Plotter Paper


Kodak just introduced a new kind of paper that will have curators jumping up and down with delight!
The Power of Artifacts


Yoko Ono recently tweeted a photo of John Lennon's bloody glasses to protest gun violence. Sometimes an artifact is worth a thousand words.
Using Letters in Exhibitions


Sometimes the most power words aren't the ones you write yourself.
Win Tickets to King Tut Exhibit

Editor's Picks Articles
Top Ten Articles
Previous Features
Site Map
Content copyright © 2018 by . All rights reserved.
This content was written by . If you wish to use this content in any manner, you need written permission.
Contact Kim Kenney for details.