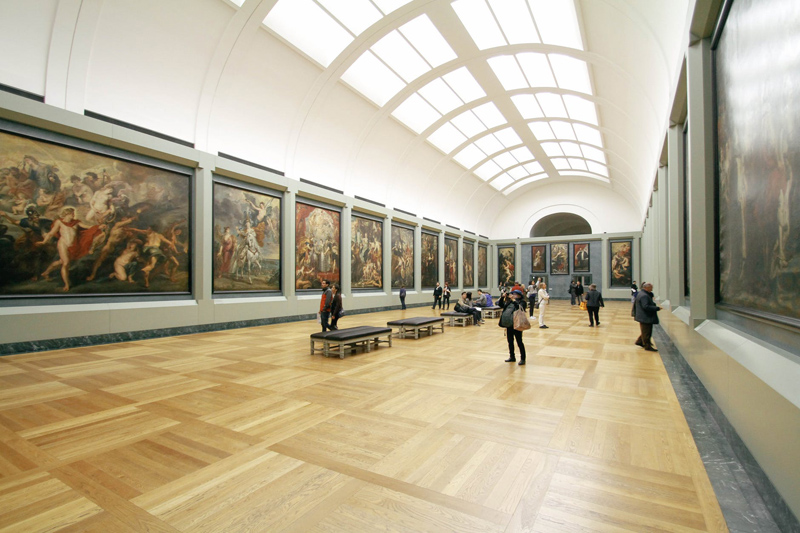 These museums use history to tell the story of a particular subject or community through artifacts, antiques, clothing, furniture, and paintings.
Dayton Aviation Heritage National Historic Park


A visit to the birthplace of aviation is not complete without a visit to the Wright Cycle Company Complex! This brand new museum is state-of-the-art and definitely worth a stop.
FDR Presidential Library & Museum


I recently had the opportunity to visit the very first presidential library, planned by Franklin Delano Roosevelt himself.
First Person Interpretation


When museum employees "become" characters from the past, it can create a spectacular experience. But only if it is done right...
Funeral Museums Teach the History of Death and Mourning


With death and dying in the news these days, it is an appropriate time to review the major museums that deal with the history of funeral customs.
Gettysburg Battlefield


What a powerful place to visit. You can "feel" what happened there…
May 4 Visitors Center at Kent State University


This small museum is far more powerful than museums ten times its size. Situated in the campus building closest to the shootings, it tells the story of May 4, the events leading up to it, and the impact felt afterwards.
National Underground Railroad Freedom Center


This important tribute to African American history just opened in 2004. In honor of Black History Month, plan a visit to check out the important stories told in this one-of-a-kind museum.
Presidential Libraries


You may have seen in the news that the Clinton Presidential Library & Museum recently opened to the public. But do you know the history behind the Presidential Library system?
Senator John Heinz Pittsburgh Regional History Center


There's more to the history of Western Pennsylvania than meets the eye! Pittsburgh is the home of the Heinz Company, Mr. Rogers, and many important glass factories.
Shaker Museum at South Union


The simplicity of their design and lifestyle still captivates us today. A visit to this Kentucky museum will take you back a century to a thriving communal society.
Smithsonian National Museum of American History

[offsite link]

Strong National Museum of Play


This museum is an amazing shrine to toys, playing, and having fun!
The Abraham Lincoln Presidential Library & Museum


The legacy of our nation's most popular president is preserved in Springfield, Illinois, in a state-of-the-art museum.
The Henry Ford Museum

[offsite link]

The Michigan Historical Center


No trip to Lansing, Michigan is complete without a stop at The Michigan Historical Center. The museum´s 20th century exhibits are outstanding!
The New York State Museum


Don´t miss this exciting museum in NY´s capital!
The Rock and Roll Hall of Fame


There's nothing else like it!
The United States Air Force Museum


Have you ever wanted to board Air Force One? See a space capsule close-up? Then this is the museum for you! And admission is always FREE!
Three Must-See Small Museums


Even small museums have important and interesting stories to tell! Check out these three small museums that are worth a visit.
Top Civil War Sites to Visit


This year kicks off the 150th anniversary of the American Civil War. The celebration will continue through 2015, so plan to see some of these important Civil War historic sites on your next vacation!
Top Ten History Museums


The United States is full of wonderful museums to visit. Here is the Museums Site at BellaOnline's Top Ten List of "must-see" history museums!
Underwear Exhibit Underneath It All


The Missouri History Museum takes a look at what women have worn underneath their clothes over 300 years in the fashion exhibition Underneath It All. Have you ever seen a maternity corset? Now is your chance!
Women's Rights National Historic Park


There is no better place to appreciate women's history than the Women's Rights National Historic Park in Seneca Falls, New York!
Links marked with the [offsite link] designation point to websites not associated with BellaOnline.com. BellaOnline.com is not responsible for the material found there.

Editor's Picks Articles
Top Ten Articles
Previous Features
Site Map




Content copyright © 2018 by . All rights reserved.
This content was written by . If you wish to use this content in any manner, you need written permission.
Contact Kim Kenney for details.