* General Museum Information *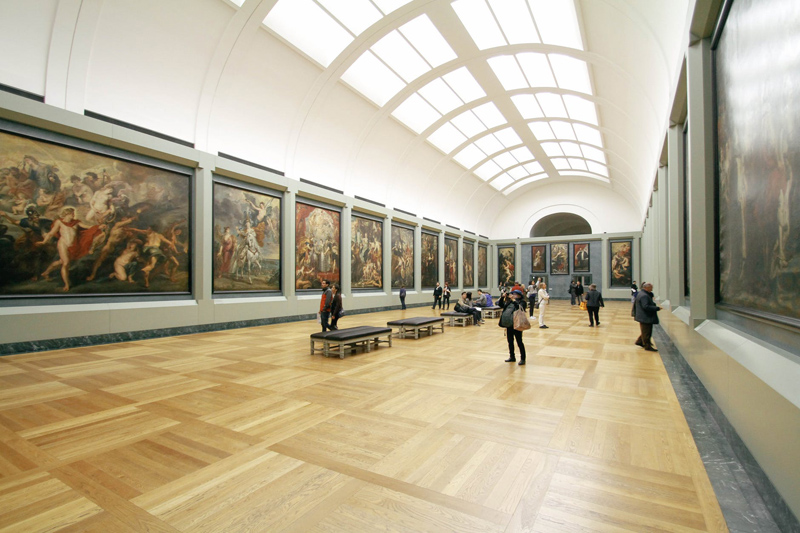 A potpourri of museum-related subjects.
A Museum of You


Create your own special display that defines who you are. Or make a unique gift!
American Girl Dolls


A wonderful, but pricey, way to get girls interested in history!
Christmas Shopping in the Smithsonian Catalog


High quality gifts with interesting connections to our history!
Collecting the 20th Century


Let's face it – the 20th century is history!
Holiday Shopping at a Museum Store


There is no better place to find that one-of-a-kind gift than a museum store!
How To Use an Archive


Here's what to expect when you visit an archive for research.
How to Visit a Museum


Museums are no longer stuffy places for only the elite to enjoy. They are community centers of culture where you can learn and have fun! So don't be intimidated about visiting a museum.
Making a Donation to a Museum


Do you have something that a museum might want to add to its permanent collection? Here's everything you've ever wanted to know about how to make a donation to a museum!
Making Museums Relevant


Why do people visit museums? If you know why they come, maybe you can get them to come back.
Museum Artifact Donation FAQ


Are you thinking of donating something to a museum? Here are some of the most common questions donors ask.
Museum Camera Etiquette


Be sure you know a museum's photography policy before you begin clicking away!
Museum Christmas Gift Ideas


The holidays are upon us! Here are some unique gift ideas for the Museum Lover in your life!
Museum Collections Online


In this digital age, many museums have started putting their collections online for researchers, casual visitors, and museum enthusiasts.
Museum Donations are Tax Deductible


Few people realize that every donation you make to a museum – whether it is cash or "stuff" – counts as a tax write-off, as long as you don't receive anything in return for your donation.
Museum Etiquette


How should you behave when visiting a museum?
Museum Field Trip Tips for Visitors


Spring is the busiest time of year for most museums. Here's how to get the most out of your trip if you visit during the spring months but are NOT part of an organized field trip. The other articles in this series offer tips for teachers and students during field trip season.
Museum Lover´s Gift Guide


Do you have a Museum Lover on your holiday shopping list? Here are some museum-related and museum-inspired gifts!
Museum Memberships Make Great Christmas Gifts


Give the gift of fun and education...that keeps giving all year long!
Museum Tours


What works better for you – a guided museum tour or touring alone? Both ways of visiting a museum have benefits and drawbacks.
Museum Words Defined


This glossary of museum words explores some of the most common terms you will hear when you visit or work in a museum.
Museums in Autumn


This time of the year is a wonderful time to get to know your local museum!
Myths and Museums


How many times have you been on a tour at a museum or historic site and heard that "people were shorter back then?" Well guess what? It´s NOT true!
Pop Culture in Museums


Who decides what is appropriate for a museum to display?
Processing Artifact Donations


What happens after you donate an artifact to a museum?
Publishing Local History


Preserving the stories of ordinary Americans is an important part of historical scholarship. Writers can partner with local museums and historical societies to publish local history books.
Quick Facts About Museums


How much do you know about museums? Here are ten interesting tidbits about the field.
The New York Public Library


This is WAY more than a library! If you are near New York City, check it out.
Tips for Visiting a Museum


Museums are wonderful places to explore, learn and have fun! You should enjoy yourself at a museum, but there are some rules about how you should act. Here are some tips for visiting a museum.
Top Ten Artifacts to See Before You Die


Experiences resonate differently for each individual. But these are the artifacts that were so powerful for me, I believe every American should see them in his or her lifetime.
Types of Museums


There are many different kinds of museums to work at and visit. Here is a list of what you might find while you're out exploring!
Visit a Museum for Valentine's Day


Museums are often publicized as a great place to bring your family. But a museum is a great place for couples too. It's a cheap – or even FREE – date for Valentine's Day or anytime!
Volunteer at a Museum


If you are looking for a unique volunteer experience, consider a museum!
What is a 501c3?


Museums and other non-profits are known as 501c3 organizations to the IRS.
What is a Deed of Gift?


When you make a donation to a museum, you will receive a Deed of Gift. What is it?
What is Museum Quality?


The term "museum quality" is often used loosely to try to sell you something. But what does it really mean?
White House Christmas Ornaments


Since 1981 the White House Historical Association has released a commemorative Christmas ornament annually as a fundraiser for education and collections projects at the White House.
Why Museums Cannot Provide Appraisal Values


When you donate something to a museum, you are entitled to a tax deduction. Here´s why it´s up to you to get an appraisal value, not the museum.
Why Visit a Museum?


In this fast paced age of instant internet access to all kinds of information, why are museums relevant? Because you can't experience real history anyplace else!
Editor's Picks Articles
Top Ten Articles
Previous Features
Site Map
Content copyright © 2018 by . All rights reserved.
This content was written by . If you wish to use this content in any manner, you need written permission.
Contact Kim Kenney for details.