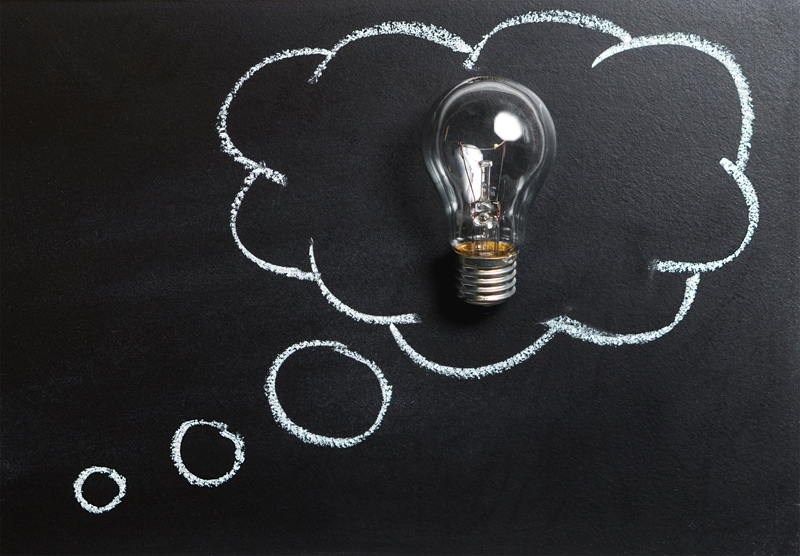 Reviews of inspirational, personal development or self-help books.
101 Exercises for the Soul book review


101 Exercises for the Soul - soul coaching tips in a powerful little book of inspirations.
Book Review 365 Excuse Me... by Mina Parker


Daily Inspirations that Empower and Inspire... and based on the best selling law of attraction book, "Excuse Me Your Life is Waiting."
Book Review 365 Prescriptions for the Soul


Daily Messages of Inspiration, Hope and Love by Dr. Bernie S. Siegel
Book Review A Complaint Free World by Will Bowen


Do you want the power to transform your life and the lives of those around you? Find out how becoming "complaint free" can change your life for the better, and help to improve everything from your health to your relationships.
Book Review Angel Animals


Allen and Linda Anderson, founders of Angel Animals Network, inspire and open a path to healing with their work. Read my review of two of their inspiring books.
Book Review Angels 101


Looking for a great introductory book on working with the angels? Read my review of this great angel book by Doreen Virtue!
Book Review Attitudes of Gratutide


Gratitude is essential to our well-being, and something we should strive to practice on a daily basis. Everything I have ever wanted to know about gratitude, I've learned from THIS amazing little book!
Book Review Believe


Read my review of what I believe to be the best Christmas Treasury ever!
Book Review Christ of the Celts


J. Philip Newell, a leading authority on Celtic Spirituality, helps us to understand our soul´s longings in his new book, "Christ of the Celts."
Book Review Clutter Busting by Brooks Palmer


Think that cluttered desk or messy closet isn't holding you back? Think again!
Book Review Courageous Dreaming


In his book, "Courageous Dreaming," Alberto Villoldo tells us that shamans dream the world into being, and that we can too!
Book Review Creative Visualization


The beautiful anniversary addition of Shakti Gawain´s timeless classic, Creative Visualization, is a vibrant and dynamic tool for both personal and spiritual growth that has worked for not only myself but for millions of others across the globe!
Book Review Eat, Pray, Love by Elizabeth Gilbert


One Woman's Search for Everything Across Italy, India and Indonesia
Book Review Enlightenment Through Orbs


Tired of those pesky little orbs that are constantly appearing in your photographs? Well, maybe they're not just spots after all. Read my review of the latest by Diana Cooper and Kathy Crosswell and find out if your orb may in fact be an angel in disguise!
Book Review Excuse Me Your Life Is Waiting


Still daydreaming about making more money or having the perfect relationship, but overwhelmed with all the information on the law of attraction? Read my review of Lynn Grabhorn's 2000 classic, Excuse Me Your Life Is Waiting to get the real skinny on creating the life you've always wanted.
Book Review Fairies 101


Do you love the idea of connecting with the fairies, and bringing more magic into your life? Read my review of Doreen Virtue's "Fairies 101," a guide to attracting the fairies into your home and garden.
Book Review Faith, Hope & Healing


Bernie Siegel, M.D., is known for sharing his light with those who seem to need it the most. In his latest book, Faith, Hope & Healing, this light is returned, as those who have had to deal with cancer share their own stories of hope and healing.
Book Review Fractal Time


The coming years bring both the promise of personal growth and an increase in spirituality, and the fears of the apocalypse. Read my review of Gregg Braden's latest book, Fractal Time, to see why I'm inspired and hopeful about our future!
Book Review Guardians of Being


What do you get when of the most creative comic artists of our time partners with the master of Zen and Enlightenment, Eckhart Tolle?
Book Review Happiness from the Inside Out


Being happy is much easier than we think!
Book Review How to Think Like a Millionaire


Open your mind and spirit to the power of passion and optimism.
Book Review Hypnotizing Maria


My life was greatly influenced by such stories as Jonathan Livingston Seagull and Illusions. These simple stories can have a great impact on how we view life. Read my review of Richard Bach's latest book, Hypnotizing Maria, to see why I find it every bit as charming and mesmerizing.
Book Review Inspirations from Mother Teresa


In the Heart of the World, a collection of the thoughts, stories and prayers of Mother Teresa, is a moving and compassionate collection of the thoughts and inspirations of one of the most beloved women that ever lived.
Book Review Janet Boyer takes us Back In Time


We are all interested in ways to heal our past and understand our present. Read my review of Janet Boyer´s new book, The Back in Time Tarot Book, to see if her methods will inspire you the way they inspired me!
Book Review Knitting The Threads of Time


For those who love knitting, and those who are just looking for a bit of inspiration, Nora Murphy´s new book, "Knitting the Threads of Time," is one woman´s inspirational journey into the heart of her craft, her family, and the sacred connection between all women who create for their families.
Book Review Less by Marc Lesser


Think being really, really busy means that you are accomplishing anything?? Think again!
Book Review Life Safari by John P. Strelecky


Is your life an adventure? Well, whether you believe it is, or not, you are on the journey of a lifetime! Read my review of John P. Strelecky's new book, "Life Safari," and tell me if you still believe your life is not an adventure.
Book Review Look for the Good and You'll Find God


This book has already become an old friend... Read my review of the spiritual journey of psychic and healer, Echo Bodine.
Book Review Permission To Dream Journal


Living the Life of our Dreams is supposed to be a fun experience! Read my review of Lisa Hammond´s "Permission to Dream Journal" to see how you can make achieving the life of your dreams fun!
Book Review Real Steps To Enlightenment


A review of the book "Real Steps to Enlightenment" by Amy Elizabeth Garcia. This book could easily be dubbed a handbook for the spiritual seeker.
Book Review Sacred Beat


Drumming is both relaxing and energizing when done in a sacred manner. In Sacred Beat, the authors share drum lore and legend, and how to start your own spiritual drumming practice.
Book Review Shift Happens! by Robert Holden


Book Review - Shift Happens! Powerful Ways to Transform Your Life by Robert Holden, Ph.D. Robert Holden is the director of the Happiness Project and is a pioneer in the field of positive psychology and well-being.
Book Review Soul Currency


Our Soul Currency makes us who we are. When our Soul Currency is high, we are vibrant and on purpose! When too low, we are just not who we want to be! Read my review of Ernest D. Chu´s book, "Soul Currency, to find out how you can increase your own inner treasures.
Book Review Spot of Grace


Sometimes we just need to be reminded of the best in ourselves. Dawna Markova's book, "Spot of Grace" is just the bit of inspiration needed to help us to discover our own unique gifts, and see the best in ourselves and in others.
Book Review Stick-To-It-Iveness


Stick-To-It-Iveness! Inspirations to Get You Where You Want to Go by Addie Johnson.
Book Review Storycatcher by Christina Baldwin


Read my review of Christina Baldwin's book, Storycatcher - Making Sense of Our Lives through the Power and Practice of Story
Book Review The Art of Spiritual Peacemaking


In the heart of love lives a spiritual peacemaker. Read my review of a course in spiritual peacemaking by one my favorite peacemakers, James Twyman.
Book Review The Celtic Way of Seeing


Frank MacEowen, my favorite teacher of Celtic Spirituality, has done it again. Read my review of his latest book, "The Celtic Way of Seeing" which brings us meditations on the Irish Spirit Wheel.
Book Review The Encyclopedia of Angels


Have more than a passing interest in the angels and spirits guides? Then this new book by Susan Gregg may be just what you're looking for.
Book Review The Magician's Way


William Whitecloud, founder and teacher of the Living from Greatness Program, brings us this simple story on how to manifest the desires of the heart.
Book Review The Nature of Friendship


The perfect gift for that special friend, and a lovely reminder of just how precious true friendship can be.
Book Review The Science of Making Things Happen


The Science of Making Things Happen - Turn Any Possibility Into Reality by Kim Marcille Romaner, is a fascinating read on the law of attraction and why our environment supports this law. Read my review to find out why I enjoyed this book so much!
Book Review The Secret by Rhonda Byrne


Released first as a DVD in 2006, "The Secret" has been causing quite a stir, and now that it's available in a book it's popularity has soared off the charts!
Book Review The Secret History of Dreaming


Still think dreaming is just the act of an over active imagination? Read my review of the latest book by Active Dreamer, Robert Moss, and see how dreams have influenced humanity throughout history.
Book Review The Three Only Things by Robert Moss


Have you ever said to yourself "it was only a coincidence," "it was only a dream," or "it was only my imagination?" If you have, then you aren't alone.
Book Review The Woman's Field Guide


Are you ready to live a big, bold, beautiful life?
Book Review This I Believe


Review of the book, This I Believe, which is based on the popular radio show of the 1950s, hosted by Edward R. Murrow
Book Review Why Walk When You Can Fly


We all go through moments where fear and anger rule our lives. Through Isha´s simple system, fear and anger can really become things of the past!
Book Review Write Starts


Get to know your creative muse with Hal Zina Bennetts' new book, "Write Starts."
Discover Your Passion - A Review


If you are itching to make a change in your life, wanting to get to the root of your purpose, Discovering Your Passion might be the perfect read for you right now.
Human Design Book Review


Human Design, by Chetan Parkyn, is "A Revolutionary New System Revealing the DNA of Your True Nature." Based on the wisdom of the chakras, the I Ching, the Kabbalah and astrology, "Human Design" offers a new way to view our own inner workings.
Peaceful Living by Mary MacKenzie book review


Peaceful Living is a book of daily meditations designed to help us grow, not only ourselves, but our relationships with those around us, through compassionate communication.
Review - The Greatest Secret of All by Marc Allen


Moving Beyond Abundance to a Life of True Fulfillment
Secrets of the Lost Mode of Prayer Book Review


We've all heard that prayer works! But sometimes it may seem as if it isn't - sometimes we feel that our prayers aren't being answered. Read my review of Gregg Braden's book, Secrets of the Lost Mode of Prayer to get clarity and insights into your own prayer life.
Strengths Finder 2.0 - A Book Review


Getting to know your natural talents is enlightening and inspires greatness in you. Strengths Finder 2.0 provides a great start. Here's my review...
The Alchemist in Review


What is your personal calling? Read this amazingly spiritual tale and find the courage to go for it.
The Inspirational Book Club


Interested in getting more accomplished or feeling more balanced. Join the Bellaonline.com, Inspirational Book club and join in the conversation.
The Mastery of Love in Review


You are responsible for 50% of every relationship you are in. In The Mastery of Love, Don Miguel Ruiz offers sound information that is truly liberating. A perfect read for our Book Club.
The Passion Test - A Review


A review of The Passion Test: The Effortless Path To Discovering Your Life Purpose
Editor's Picks Articles
Top Ten Articles
Previous Features
Site Map
Follow @inspiredyvonnie
Tweet
Content copyright © 2018 by . All rights reserved.
This content was written by . If you wish to use this content in any manner, you need written permission.
Contact Yvonnie DuBose for details.